Rapid prototyping and experimentation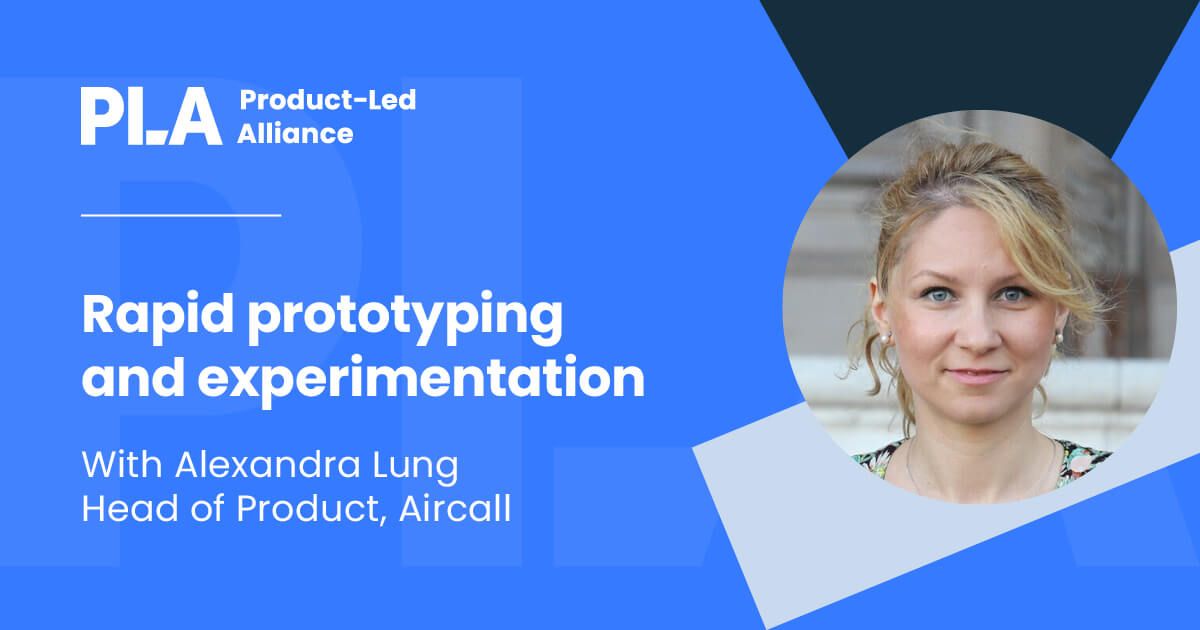 June 10, 2pm BST / 9am ET / 6am PT
Prototype to test ideas and find your product-market fit.
Register
Got a pretty good idea of the main user problems you want to tackle? But not sure what's the best solution to build? 🤔
From solution brainstorming and rapid collaborative prototyping, to testing and validating your solutions, this workshop will teach you how to prototype and test ideas to find product-market fit. 👌
What you'll learn

By the end of this epic three-hour workshop you'll know how to:
Articulate clear and actionable product assumptions.
Choose and run the best lean experiments to validate or invalidate the solution quickly and in a less costly manner.
Analyze the results and make the best decisions for your product.
Get inspired by examples of out-of-the-box lean experiments and learn how to facilitate rapid prototyping sessions, and start applying these for your product as soon as you get home.
Sound good? Then make sure you join us:
📅 When: June 10
⏳ Duration: 3 hours
⏰ Time: 2pm BST / 9am ET / 6am PT
👨🏼‍💻 Where: Online
💰 How much: $400
Get your ticket
Why you should attend

You'll get to learn & practice together to:
Generate solutions ideas.
Articulate clear and actionable product hypothesis and assumptions.
Run rapid collaborative prototyping sessions.
Chose and run lean experiments to validate or invalidate solutions.
Analyse results to make the most informed product decisions.
Become inspired through out-of-the-box lean experiments.
(Heads up, if you're a PLA member, you get a sweet discount!)
Here's what you can expect on the day:
📚 Tons of practical and actionable theory, tips, and case studies
👐 Proper hands-on exercises with your product-led peers
❓ Plenty of time for Q&As throughout the session
🔥 Access to the slide deck for future reference
Our instructor Alexandra will also share her greatest tips and tricks to help you find product market fit. Upon completion you will be able to articulate product assumptions, run lean experiments, analyze the results, make the best product decisions and more.
About the instructor

Alexandra Lung is currently Head of Product at Aircall, and was listed as one of our top 25 Product-Led Influencers for 2021.
Here's a bit from the legend herself:
"I'm a product leader and a digital transformation expert who's been in the game for more than 10 years. I'm passionate about building great products that have a positive impact and I am always looking for ways to grow and to empower the people around me to grow."
"I'm a results-driven expert with extensive knowledge in finding product-market fit and gathering a deep understanding of the user and of the business in order to build successful products."
"I am listed in the Top Women in Product in Europe 2018 and the Elite businesswomen to follow in 2019. I love sharing my know-how and stories through talks and workshops all over the world and I mentor and coach product professionals."