Today, there's a ton of pressure on product owners to maximise the value of data assets and improve the analytics capability of their software.
But, before you can add any new features effectively, you have to assess your data and analytics readiness.
That's where the Embedded Analytics Maturity Curve comes in handy 👇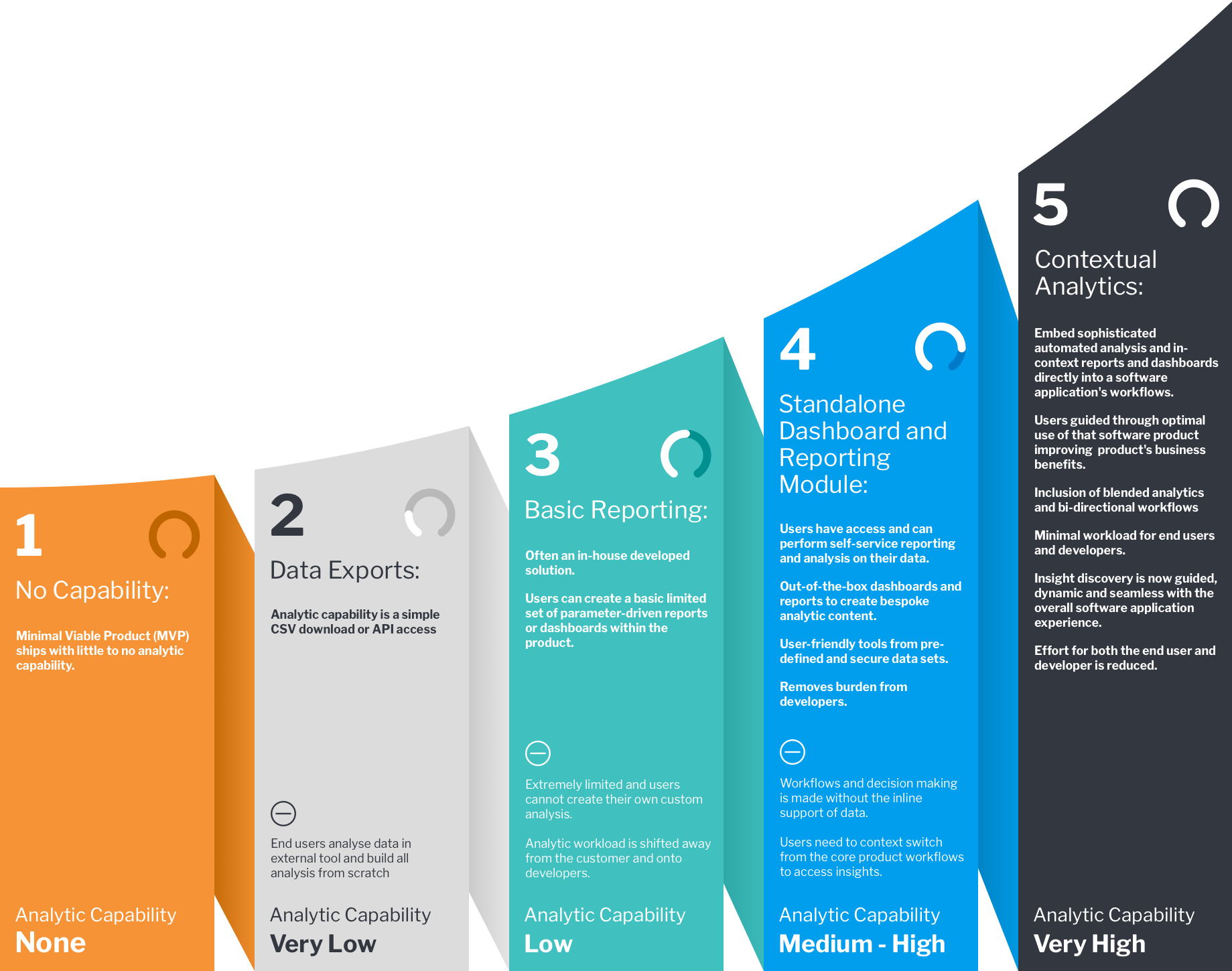 The Maturity Curve will help your team implement the most efficient embedded analytics into your new or existing software product.
Wanna see for yourself?
Check out this eBook and learn:
What the Embedded Analytics Maturity Curve is and why it's important
The defined maturity phases of the overall software product journey today
How the Maturity Curve can be used as a roadmap to formulate your analytical development, adoption and long-term strategy