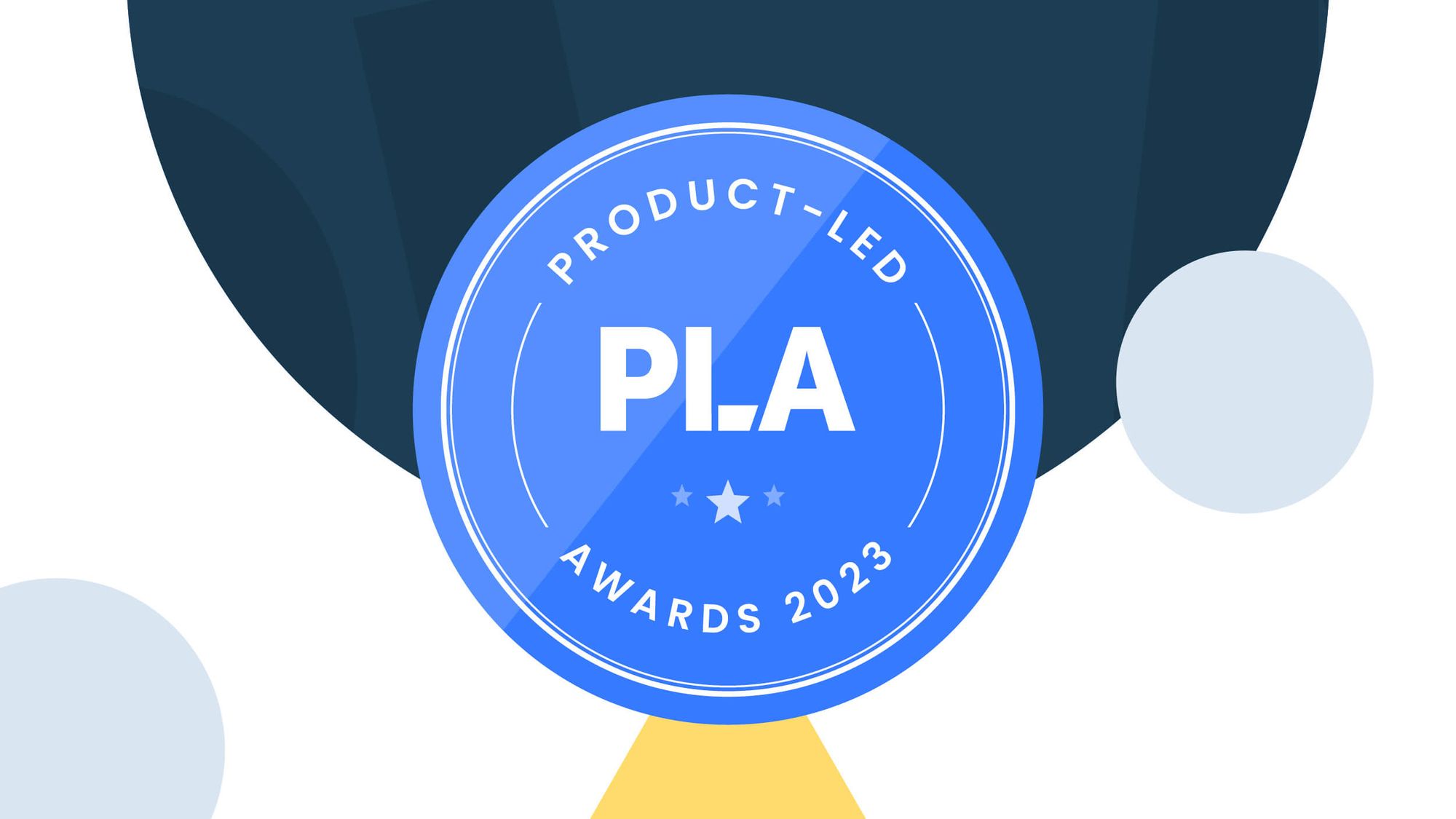 🚨 Product-Led Alliance Awards 2023 nominations have now closed, stay tuned for your finalists and winner announcements!

The Product-Led Alliance is the world's fastest-growing community for all things product-led, helping to fuel growth in organizations big and small around the world. 💪
Aaaand it's time (once again) to celebrate, highlight and showcase those in the PLG world who are going above and beyond at the Product-Led Awards 2023!

Whether you're paving new ground with product-led strategies, a POPs pioneer helping your product team to thrive, a rising star in your organization, or you work with a truly incredible product team - we want to know.🥇
---
Product Leader of the Year Award

This award recognizes an exceptional product leader who has demonstrated outstanding leadership skills, strategic vision, and a track record of driving successful product initiatives.
Criteria include:
- Demonstrated ability to inspire and lead cross-functional teams.
- Proven track record of delivering innovative and successful product launches.
- Positive impact on the organization's growth and bottom line through product strategies.
- Evidence of fostering a strong product culture and promoting collaboration within the team.
---
Product Team of the Year
The Product Team of the Year award celebrates a high-performing team that has consistently delivered exceptional products and achieved significant milestones.
Criteria include:
- Successful execution of product development projects with measurable outcomes.
- Strong collaboration and communication within the team and with stakeholders.
- Ability to adapt and respond to changing market demands effectively.
- Evidence of a customer-centric approach in product decision-making.
---
Product Tool of Choice Award

The Product Tool of Choice award honors a product management tool that has significantly contributed to improving productivity, efficiency, and overall success in product management.
Criteria include:
- Demonstrated user-friendliness and ease of adoption.
- Proven positive impact on product development and management processes.
- Scalability and adaptability to various product team sizes and types of products.
- Testimonials from users highlighting its effectiveness and benefits.
---
Product Ops MVP Award

This award recognizes an individual who has made invaluable contributions to product operations, optimizing processes, and enabling product teams to function at their best.
Criteria include:
- Development and implementation of efficient product management processes.
- Demonstrated ability to identify and address operational challenges proactively.
- Impactful collaboration with cross-functional teams to streamline product workflows.
- Evidence of enhancing productivity and efficiency within the product organization.
---
Rising Star in Product Award

This award acknowledges an up-and-coming individual who shows great promise and potential as a future product leader.
Criteria include:
- Demonstrated early achievements in product management or related roles.
- Evidence of quick learning and growth in the product domain.
- Positive impact on product outcomes and team dynamics.
- Recommendations and support from peers and mentors.
---
Key dates for your diary
💌 Submission deadline: Sept 21st
🌟 Finalists announced: Oct 5th
🏆 Winners announced: Oct 19th
---
Our judging criteria
Here's what we're looking for in our winners:
🌟 Superstars who are changing the game in PLG.
💥 Solid bottom-line business impact that can be demonstrated - be it revenue, deals closed, lead gen, stronger processes or any other ways they've set other teams up for success.
🗣 Anecdotal support from at least one other member of your/the nominee's company.
✅ Anything else you think helps you/your nominee stand out in the crowd.

Happy nominating! 😁
(The Product-led Alliance reserves the right to modify or update the award criteria as necessary to align with industry best practices and evolving product management standards.)