Hi, I'm Liam Young, and I'm the founder of Harper, a retail technology startup that helps retailers deliver the ideal in-store experience to their online customers. We do this by leveraging our network of style concierges, who act like mobile sales associates for Harper's brand partners.
We've now raised over 3 million in funding from a host of high-profile investors, including former CEOs from the likes of AO.com and Jimmy Choo, the technology director of LVMH, and MD of FARFETCH.
We've onboarded big retail and luxury brands like Selfridges, Salvatore Ferragamo, and more.
Harper's origin story
My background was originally in engineering. I studied mechanical engineering in Manchester and then came down to London to work as a Systems Engineer. I was only doing that job for 18 months before I started Harper. I was working in a large, multinational tech company, and I realized that that wasn't for me.
I had the idea of Harper from a customer perspective. It's a touch-and-feel process, shopping for clothes, and the fact that you can't do that online just makes it so challenging. It's a difficult decision, and inevitably you get it wrong sometimes.
I'm the type of customer who likes to try on quite a few pieces. I always had returns, and they were just the most frustrating thing in the world to deal with.
There was one experience that illustrates this point nicely. I'd placed a big order that I was really excited about. I got home from work and I'd had an email to say it'd been delivered to a safe place. So I arrived back and saw the little red slip, which is always disappointing. But I knocked on my neighbors' doors and nobody had seen it.
I called up DHL and called up the retailer (who I won't name and shame), but nobody knew where it was. All the retailer could say was, "It's with DHL, you'll have to take it up with them," which isn't great service, but there's not really much they can do at that stage.
Eventually, after half an hour of looking for it and thinking I'd lost this big order, I found it outside my home in one of my bins. So the delivery driver, who gets paid per drop, had just put it in there. It was the only safe place they could find.
So I fished it out of the bin and I didn't even try it on. It was a completely broken experience at this point. I had to return it all, which was salt in the wound that I had to go and make time to send it all back.
I've never actually shopped with that retailer since, and they're quite a well-known retailer. But it just made me realize that the experience is broken and that's not the experience the retailer wants you to have. But it's what you're subjected to today as a customer. So I thought, there's just got to be a better way.
I always think back and I wonder if the original course I studied and paid for had any relevance to what I do now, but I think the main thing was problem-solving. I've always loved solving problems, and this was a problem that I faced. So I was constantly thinking of ways it could be done better.
Like I said before, I come from a consumer pain point problem rather than a retailer or industry insight problem, so I was really trying to solve it for people like myself first. But I also knew how the logistics world worked and the nuts and bolts.
I think that's where a lot of the disconnect comes from; you have retailers in this fashion world, and then when you're selling online you have to work with this logistics world. And as I've come to learn, they're very different people.
I sat quite nicely in the middle. I understood the consumer problems because I was facing them myself, but I also understood the logistics. So that was just the kind of insight I had. It's not an area where there's a huge amount of experience and research, so what we've been doing is inventing it from the ground up.
So how I came to that decision was by having the idea and speaking to many friends and family. There are a lot of things that happened to bring Harper to life, like trying to fundraise, which was an absolute nightmare. But that was the core problem I was trying to solve.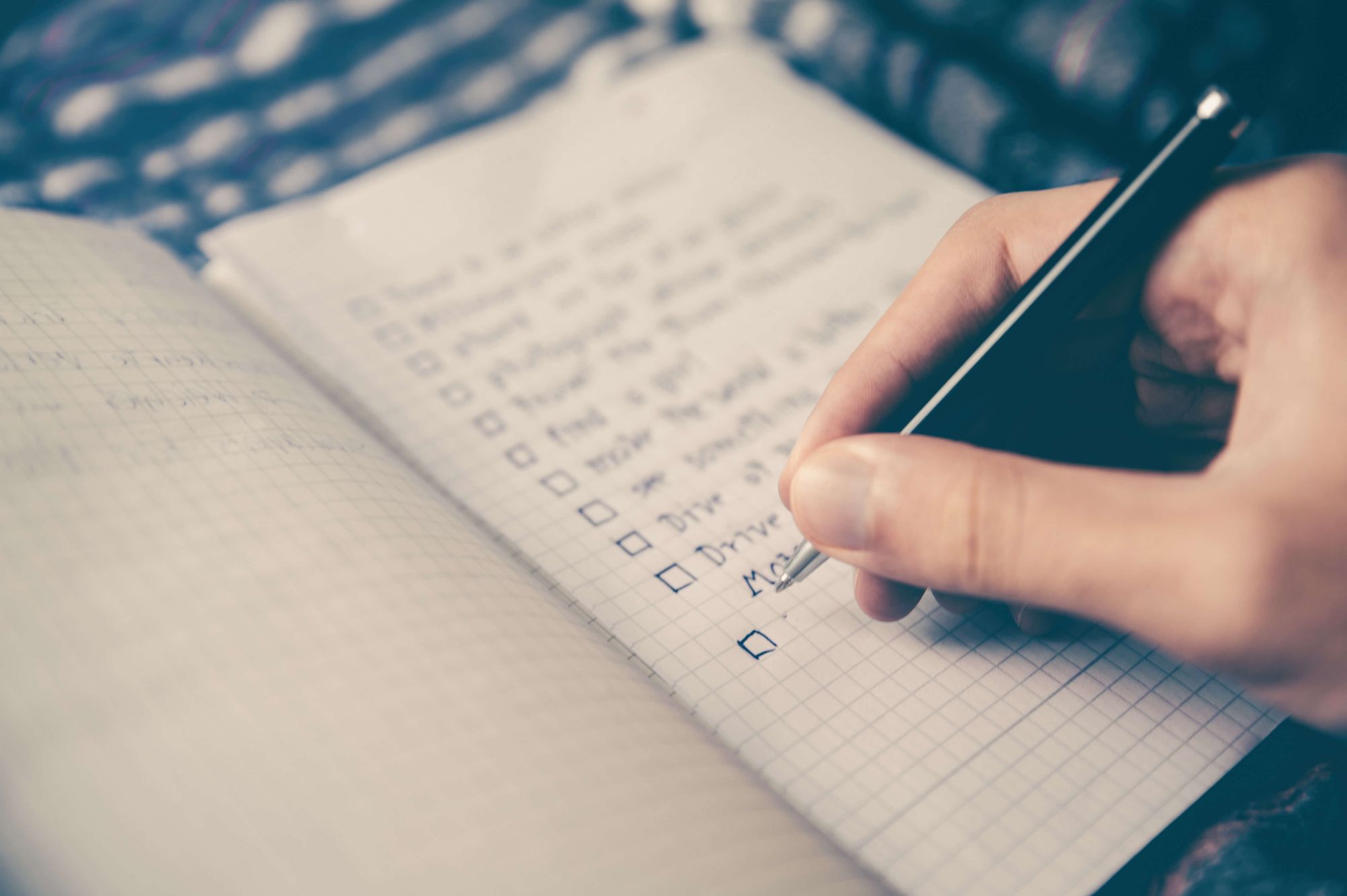 How Harper pivoted during the pandemic
COVID was a challenge was us. It was a challenge for everybody. I'd say that it was probably the hardest part of our journey. January 2020 - June 2020 was probably the hardest period.
There was one time that really illustrates the point for us. I was fundraising for an intimate, at-home shopping experience during a global pandemic, and I met with one of our investors who was actually an ex-investment banker in a previous life. I met with him because he was a great person to brainstorm fundraising strategy with.
I went to meet him in Mayfair, where I'd met him many times before. It was in January 2020, and everything seemed completely normal. The place was bustling and busy.
He arrived and I stood up to shake his hand, but he just stared at it. And if that's ever happened to you, the first thing that goes through your head is, what have I done to offend him? What have I said? But he went on to explain to me that he had friends in China and this pandemic we were starting to hear about was actually incredibly serious.
He basically told me that he was scared. And he wasn't just scared about Harper being an early-stage startup and one of his investments, he was scared for himself and his health.
I'd never seen this from him before, so that's what really brought it to light. And I think that that feeling of having a hand out and trying to shake someone else's hand for the next six months and nobody reciprocating was basically how it felt. It was a really challenging time, and the nature of the business and trying to raise money at that time was really, really tough.
But that was when I realized the gravity of it. It took a while for it to land with a few people, but it was good that he landed the point that way because we moved really fast after that. We put in safety measures way before the government did or made it mandatory, and we changed the product.
One of the things that really helped us is that we could've gone from a position of having a good and growing business to doing zero business and trying to fundraise. And I think if that was the case, that would've been game over.
What happened was that we sat down as a team and said, "How can we change this? How can we adapt the service so that we can firstly still operate, but also keep our style concierges in business and keep our brands making sales?"
Customers were starting to get scared and they were going to stores less, and there were customers that were still facing those problems I've spoken about. But there were also customers who love going to stores that weren't going. So we thought, is there a way that we can make the service really safe and maybe just wind back some of the services that we offer?
The pre-pandemic service was a little bit more intimate than it is today. A lot of it was through the door and about styling and second opinions and things like that. What we changed it to through the pandemic was purely a to-the-door service.
You as a customer could say, "Actually, I still want to try these pieces on. I don't want to pay out all this money on my card. I want to try on multiple sizes, multiple styles, and have them at this time." So we made it just purely to-the-door service.
And the strange thing was, once we introduced that, it took away some of the valuable parts of the service, but there was still a core value proposition about being hyper-convenient and not having to deal with the hassle of returns. Who wanted to go to the post office at that time? I couldn't think of anything worse.
It really started to accelerate during the pandemic. We went from a position of thinking it might go to zero to the business actually starting to accelerate. That really, really helped.
And then during the pandemic and post-pandemic, we now talk about it as to-the-door or through-the-door. It's up to you as a consumer whether you want the person in the home and you want that second opinion or advice, or if you just want a hands-off service and to shop privately.
And now post-pandemic, it's actually about 50/50. So that very valuable service we introduced has remained and stayed very strong.
Creating better customer engagement as a B2B2C business
Harper actually started out as a marketplace because we had the idea for the service. And then we thought, how can we bring this to market?
I've touched on my background, so you can imagine me in the early days trying to sell to some of the brands that I've previously mentioned, as this person who's young in their career and has never worked in the industry trying to tell them that there's a better way to sell their clothes. You can imagine how some of those conversations went.
So we thought that maybe if we had it as a marketplace, we could just say to brands, "We'll get the customers and we'll provide the service if you can just put the products onto the site."
We were doing that for around a year, and that's when we realized the commercial benefit of the service. It was an incredible customer experience, but by removing the barriers to shopping, which is what we were trying to do, customers became better customers.
It also made it easier for customer acquisition. If you've never shopped for a certain brand before, shopping for that brand for the first time online is a real challenge. So it was acquisition.
And then customers would actually try more on. Think about a fitting room and how you shop in-store, and how many products you engage with compared to online where you might try one or two. The average UPT online is 1.3 items. Think of a fitting room; it's probably more like five or six, which is actually more like half a basket.
So we started to see customers becoming better customers, purchasing more, purchasing more frequently, and becoming more loyal. And that's when we thought, actually, there's a B2B proposition here. Maybe that's the way to get it to more customers. And that was always our aim.
So we pivoted to become B2B2C, and by that point, we had a bit of traction. We could speak to the brands, they'd still be launched with smaller luxury brands, but there was at least evidence of the service working. They could try it and they could touch and feel it themselves.
And then once we did that, it just completely changed the business. And that's the format we have today.
The art of selling to retailers
When selling to retailers, it's all about talking to them as a consumer. You have to remember that everyone's on the same page. Retailers are shoppers themselves, so they can relate to the problems that we're trying to solve for. So it's important to bring it back to the consumer experience.
The thing that really helped us as we started working with the bigger retailers was case studies. They obviously want the customer experience and everybody wants better customer experience. But then you have to show the business case. So it's about being able to show real business cases and real examples of this working.
A lot of our business today has come from people at the brands, senior people actually trying the service as customers through other brands, and then thinking, this was incredible. I need this for my brand. And then they've reached out to us. So it's become a lot more organic in the last few years.
And the thing with our customers is that they're obviously the brands' customers and we're serving them on their behalf, but we're speaking directly to them and they'll give us feedback. We get tonnes and tonnes of requests for brands.
So we can go to brands and say, "100 customers have requested your brand through our service through other brands that are using it at the moment. Would you be interested in trying it?" And that's quite a compelling proposition when you know that there are tens of thousands of customers using it regularly already. And when you turn it on, you should be able to get an instant impact.
Harper's next steps: From London to global expansion
From a growth perspective, Harper is currently trying to maintain its trajectory. We've grown 3-5x in the last three years, and the base volume is getting higher now. So now we're thinking about the next phase. How can we maintain that growth off of a higher base volume?
The big thing for us is that we've got all of this growth. We're only operational in Greater London at the moment, so we get some really good growth and really good traction in just that relatively small area. So it's so good for investors when they see it really working in one geography, and then you can say, "Actually, we want to expand this to new geographies next."
I spent quite a bit of time in New York this year. That's something we're going to launch next year. We've been working with our partners to determine the top five cities in terms of volume. It's just about moving to a city that we know we can turn on and start serving customers for, which is a nice part of the business as well.
You have some of these services where you have to go over to a market and really develop it. You have to market and you have to acquire customers, and it takes a while to build it up. For us, we can quite accurately say that if we launched this market today, we can model the take-up because there are existing partners And this is the volume that we'll do.
So we're launching New York next year, and then Paris, Milan, and LA will come after that. The order just needs to be agreed with our partners.
We're also getting a lot of demand for our partners. It's really working and they're asking, "Can you serve us in new geographies?" So the big headline I'd say is new geographies. It's easy expansion, it's serving our partners better. But we're looking to continue with new partnerships as well. There are still so many brands that we want to onboard in the next couple of years.
Another big opportunity that we haven't really invested in at all at the moment is awareness, making customers a lot more aware of the service.
If you think about a company like Klarna and how heavily they invested in brand awareness to build their brand and make customers aware of the service being available, and just inventing that category. That's another big opportunity we want to start exploring next year.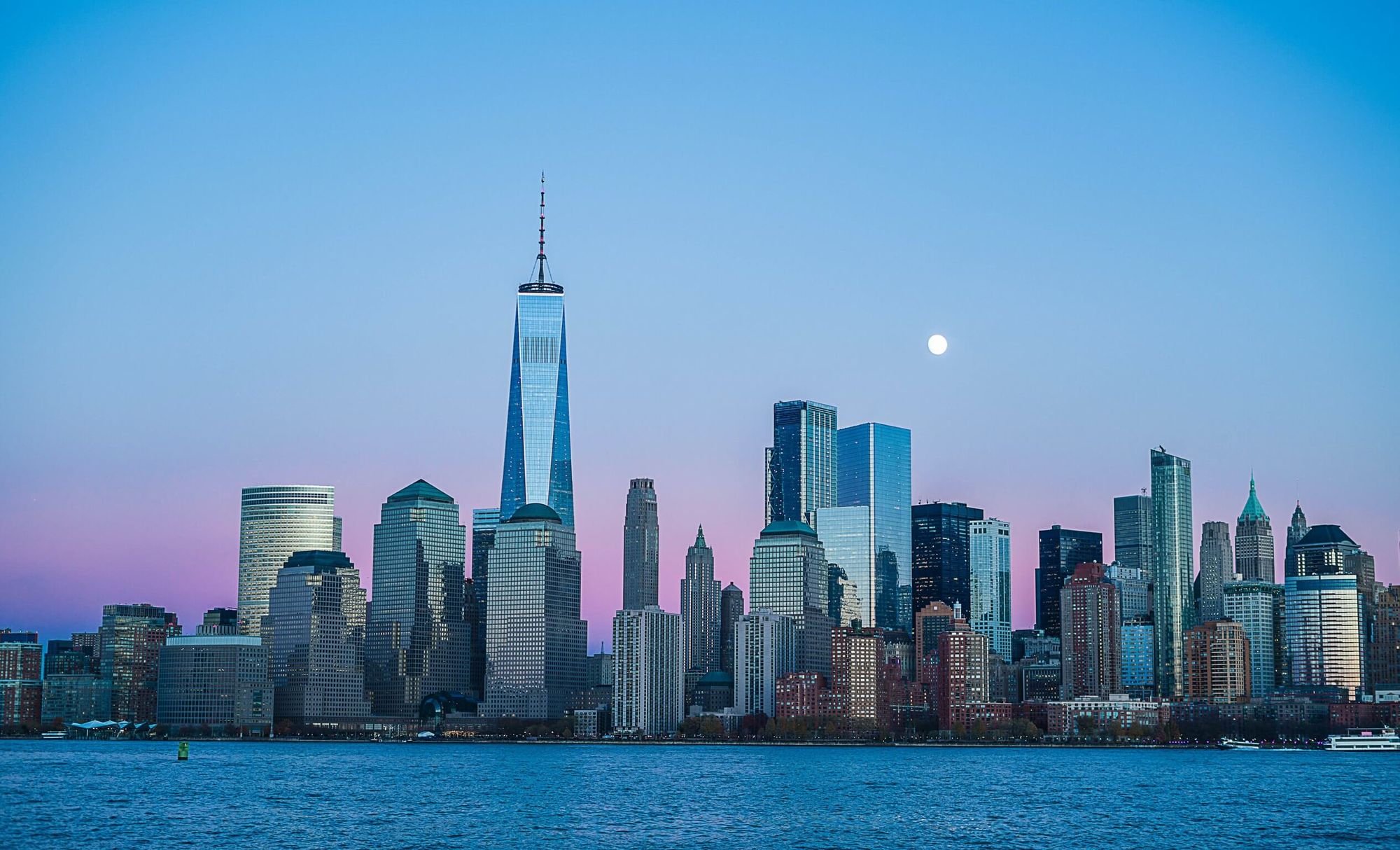 How to build authentic relationships with investors
When it comes to fundraising and getting investors, I'd advise that you get people like the person I mentioned in Mayfair around you as quickly as possible. But it's easier said than done.
When I started this, I was new to London, I had zero networks in the industry, and I knew nobody who'd founded a startup. But that network building and meeting people are really important.
I think people think of building a network in a negative way sometimes, but it's not really about that. It's so valuable, and it's about talking to and trying to meet as many people as you can.
The biggest tool for me was LinkedIn. I don't think Harper would be here today without LinkedIn. It's incredible that you can message the C-suite of a brand or an incredible investor that you want to meet. They're not going to reply every time, but if you send enough messages, you're going to have enough conversations. So I'd say that's a great door opener.
But then you've got to build a relationship. You've got to meet them in person. I really think in-person meetings, especially with investors, are just so important in building that trust. I really felt that through the pandemic, not being able to meet investors face to face over lunch.
You're going to have 30 minutes and it's all pitching. You don't want it to be like that really. You want to be talking about the business, about their interests, learning about them, and them learning about you.
A great example of how important that is is actually one of our investors, John Eaton, the founder of Links of London. He was our mentor through Walpole's Brands of Tomorrow, which we were nominated for.
He was mentoring me for about a year. We were having half an hour calls every month, we built a good rapport, and he was incredibly valuable. But when I came to fundraise, I was thinking in my head, John would be an incredible investor to have on board. I didn't want to ruin our relationship and ask him outright, but he knew we were fundraising.
This was all through the pandemic. It was all on the phone or on a computer. He was abroad sometimes and the line was all crackly.
We went to meet and have lunch around December when we were allowed out of lockdown again. We had lunch for about three hours, and we were just talking about life and business. We both got incredibly excited about Harper and its future potential. And over dinner, he effectively offered to invest.
So the time you spend doing things like that is so invaluable. I don't think I've ever raised money from somebody I've not met in person. So definitely invest in building those relationships.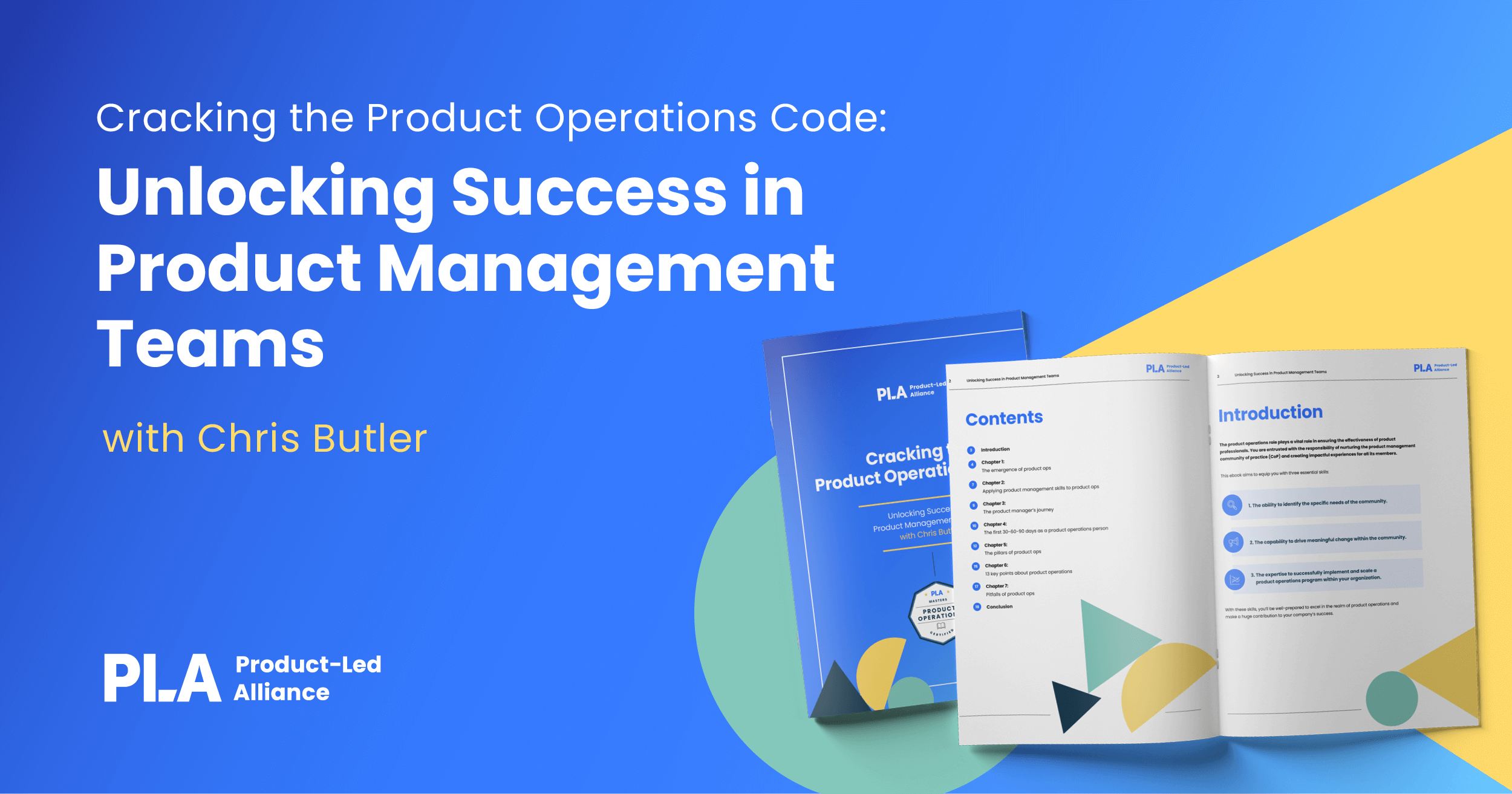 How Harper found its name
Going back to what we used to be called, if we ever signed a contract with you, you'd see 'Your Fitting Room' trading as Harper. This is why you don't let engineers come up with the name of the company. It's very explicit.
But when we started working with more premium brands and became B2B2C and our brand would be on other people's sites, we just spent time brainstorming as a team.
If you've ever watched the show, Silicon Valley, so much of that resonates when you're founding a company. But we were all around a table with a whiteboard brainstorming names, and the ones that resonated were getting shortlisted, and we were just testing them a little bit. But it was the Harper name that really just stood out to us as soon as we thought of it.
It had the right feel and it looked great on vehicles and websites. You could use it for menswear and womenswear. It sounded nice, friendly, and approachable. I think it was a really good decision. We love the branding and the name now.
Pinpointing Harper's target users
We've tried to narrow our target users down, but the challenging thing is that because we're B2B2C, we're working with these different customer groups, and it's trying to find the common threads throughout the customer groups.
And it's really broad as well if you think about the problems that Harper's solving, they're very ubiquitous problems. For example, if somebody hates dealing with returns, if somebody wants to try clothes on, or if somebody struggles with sizing.
We interviewed customers at the start of the year, and 82% of them named sizing and fit as the biggest challenges to shopping online. And that's something we solve for and it's a very common problem.
So you'll see customers shopping through Harper, and they can be from 18 years old up to 90 years old.
One of our best customers is this 85-year-old lady, and it's actually the perfect service for her. We interviewed her because she was shopping very frequently through Harper, and we found that she used to love shopping in-store but can no longer make it into the store. She's also not tech-savvy enough to be able to shop online.
She gets the brand's brochure sent through every month by their customer service team, and she'll call customer service and book a Harper appointment once a month. It can be the highlight of her month. She absolutely loves the service. It's the blend of in-store and online that she really loves.
But the point I'm making is that it's very broad. If you face those problems, the service can work very well for anyone.
If you're thinking about the retailer persona, the way that I'd describe it is that it works very well for a product that needs to be tried on. So that might need to be tried on because it's a sizing challenge. It's clothing, and it's a premium product as well. If the product was at a certain price point, commercially, I don't think the service would work.
But at the same time, maybe you need to try that on less than something that feels like it's a bit of a stretch, or you want to try it on before you actually transact with the cash. So a product that needs to be tried on is where the service works very, very well.