The importance of analytics. The metrics that matter. The tools driving the data-driven trade. It's all here. Welcome to our State of Product Data report!
That's right, there's another new addition to our growing PLA report portfolio, and it's bursting with everything you need to know on how critical data and product analytics are for PMs.
We've partnered with Mixpanel to compile stats on how data is being used, including key data sources, tools, the structure of data organizations, the metrics they inform, and much, much more.
And so here we have it - discover everything that's going on with product data. Let's get stuck in.👇
Our surveyed product pros at a glance
We surveyed insights from a variety of product people working around the world, spanning companies varying in size, number of employees and product type.
Our respondents were dotted across various different industries, with the majority in SaaS (20%) and information technology & services (15%).
Here are some of the companies they represent: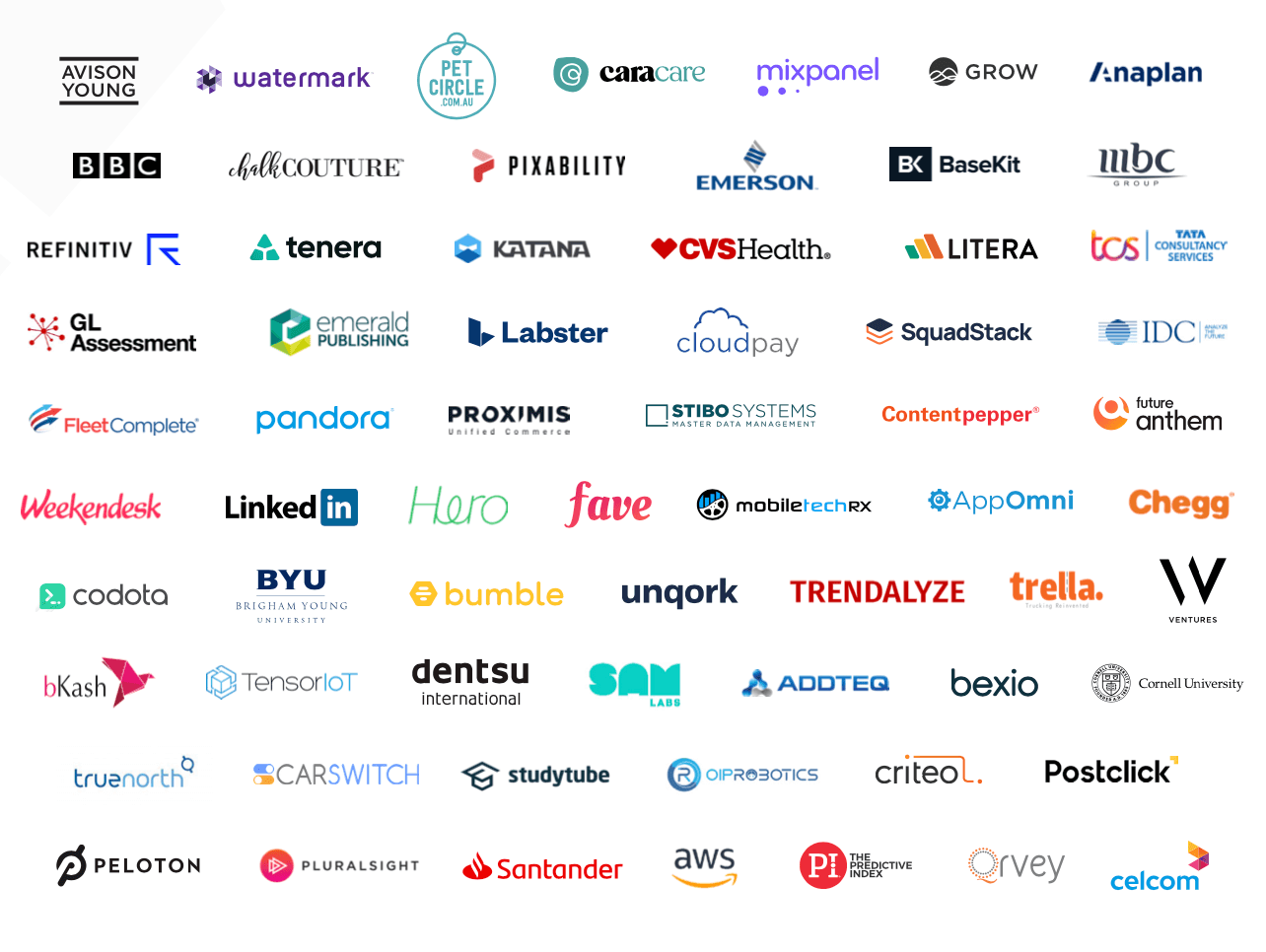 So, what did our global gathering of product people have to say? How exactly are they utilizing product data and analytics in 2021?
Some key facts & figures
Here are just a handful of the key takeaways to wet your appetite for the report:
Customer feedback is the critical metric to focus on when deciding on a new feature for 81% of the product people surveyed.
70% of PMs revealed they segmented data by persona.
64% of respondents agreed that product analytics has visibly helped them achieve their most important goal in the last 12-18 months.
What topics are waiting for you?

A lot. An awful lot. 😏
We didn't just dip our toes into the data waters, we took a full body plunge.
And look, we're not usually down with spoilers but before we leave you to peruse the full report, here are some teasers of the topics we explored and the findings we gained.
The importance of product analytics

We looked at what PMs hoped to achieve with product analytics, and how it's helping them attain their goals.
The finding: Over two thirds of respondents agreed that product analytics had visibly made a difference in helping them achieve key goals, such as improving a feature (67%) or developing a new feature (62%).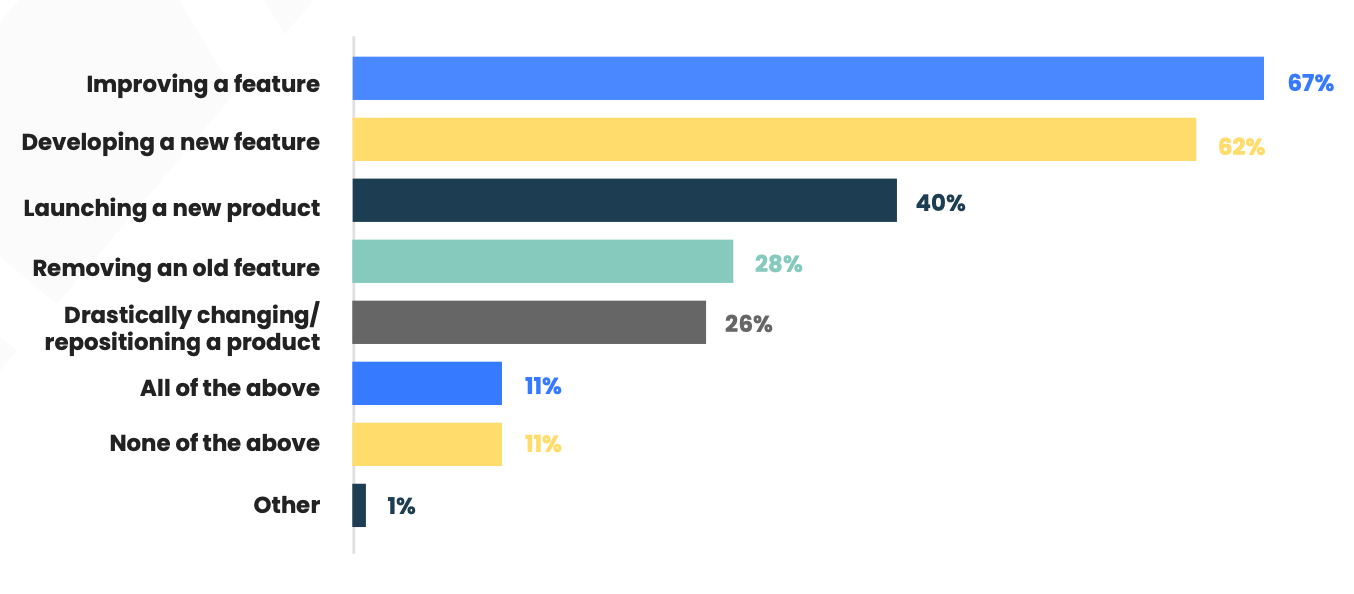 Tools of the data-driven trade

The report explores the tools PMs are using, the criteria they focus on when choosing a product analytics vendor, the most utilized capability, and the transaction and engagement metrics they track.
The finding: Of course the best analytics tools need the best capabilities, and of those we surveyed, the majority (73%) said that tracking is the capability they utilized the most. With dashboards (67%) coming in at a close second.

Safe to say, we're pretty pleased with the stat-laden pages we've managed to put together for the State of Product Data report. But hey, we're biased.
Tell us what you think… you've already had a bite, now it's time to feast on the full thing.👇