Breaking into product operations requires a combination of technical expertise, strategic thinking, and strong communication skills, as well as a deep understanding of the product development lifecycle.
But getting a new position can be difficult - especially in an emerging role! If you're looking to transition into product operations from a PM role, this article is for you! We asked the experts for their top tips for breaking into product ops...
Pillars of product ops
"Focus on the pillars of product operations within your organization, keeping in mind this will look different for each person/company. Hone your skills within these pillars and take on projects that will showcase leadership/ management skills.
"Build trust with your team, take the time to understand their problems and what's working well and then as you begin to roll out changes do so in a mindful manner (practice change management). It helps to communicate openly, foster a feedback-rich work environment, and create partnerships with your team. Practicing leading without authority."
Gabby Peralta, Product Operations Lead at Sana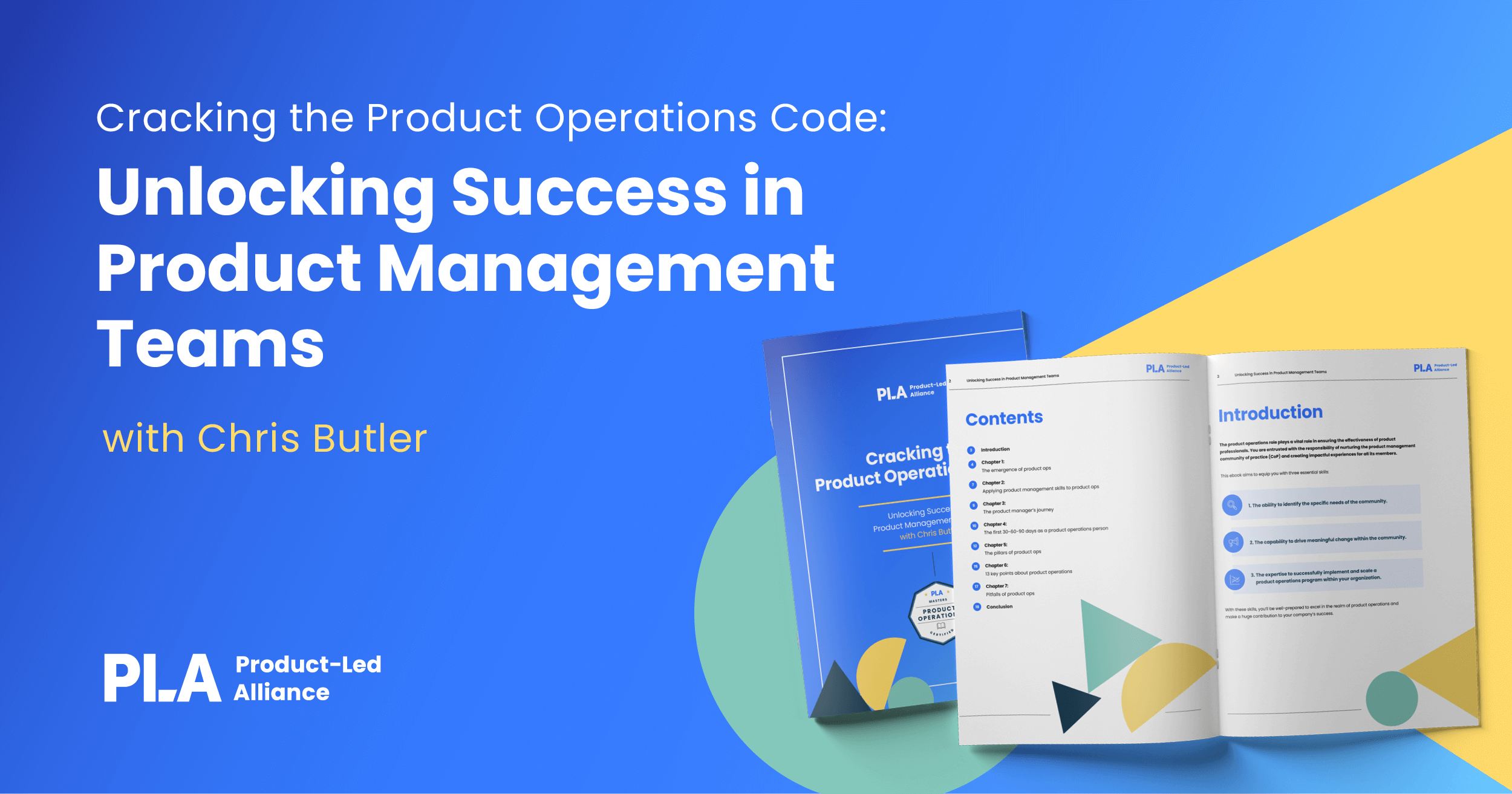 Look for learnings
"I think the best way to do so is similar to if you want to make a transition in being a Product Manager. Learn about product development lifecycles, agile methodologies, product discovery & roadmapping… understand the basics of product management first. But you also need a basic understanding of operations.
"More specifically, look for opportunities to get involved in your current company to learn these things and raise your hand when possible to participate in projects that may give you more hands-on experience in some of these areas. I believe the transition would be easier from within. If the company supports it then try to get your first role in product ops in a new company."
Camila Gargantini, Senior Product Operations Manager at Oyster®
"Product Ops requires experience with launch planning, a passion for solving complex problems, comfortability with the ambiguous and a knack for creating tighter partnerships between various groups. If you don't have launch planning experience, that can be learned! The best way to transition into the role of a product ops manager, in my opinion, is to:
"Learn about the product development lifecycle framework - what nuances does a PM need to think through when deprecating a product, running a beta, or getting ready for GA? What does it take to release successfully? What needs to happen at each phase of the product development lifecycle and do you have an interest in holding the working groups accountable to launch on time?
"Identify gaps in your current org and build a solution to address them! Think through the benchmarks for success when rolling out a new framework. How do you get the appropriate stakeholder buy-in? How do you think about communicating the change and ensuring your solution is going to drive more efficiency?
"Look for ways to create tighter partnerships between groups - where are people working in a silo? How can you create a better customer experience?
"I don't necessarily look for product ops experience when hiring, I look for folks who lead with empathy, are proactive in solving complex problems, okay with very little direction and dealing with a ton of ambiguity, are thoughtful in rolling out change and they wear the customer's shoes - in a lot of cases, the "customers" being internal stakeholders."
Tina Laungani Stewart, Director of Product Operations at Twilio
---

---
Unofficial product ops
"The truth is that most of us interested in product ops have taken on ops tasks in the past - unofficially or sometimes even without realizing it. Look at your responsibilities and what you've done in the past and highlight the projects and tasks you drove that led to a better-operationalized outcome.
"Maybe you helped set up a Jira workflow, or you helped your team decide on how to embed QA into your product development process. Make sure you don't forget to look at your 'extracurricular' activities - are you a framework nerd? Do you love to exchange with people about what a good OKR process should look like? These are all valuable experiences that a product ops recruiter will look for."
Antonia Landi, Senior Product Manager in Product Operations at AVIV Group
Be a generalist
"Being a generalist, someone that has a good understanding of all aspects of the product development lifecycle and knows what 'good' looks like. Whether that's good product discovery or good Agile software delivery in general. I don't believe people need a Product Management background to be in product ops."
Chris Compston, Product Operations Principal at Farfetch
"Much like almost any role currently existing in digital products, I would say there is no simple and standard answer to this question. In most cases, it happens when an organization recognizes a need for someone to take on operational responsibilities and someone has to step up.
"However, if someone identifies that need themselves and feels they could take it on, then they need to either apply a small change and then present the results to argue the need, or build a business case presenting their argument to build the team. More complex than that is the profile needed. What I've seen works best is people who know many processes, practices, and principles, but at the same time, be agnostic to all. Someone who understands the different disciplines and can identify patterns and working models.
"Someone who is comfortable with the mess and enjoys searching for the perfect balance between structured and unstructured ways of working. Someone who looks to solve problems of the organization rather than forcing the organization to adapt to the solutions. It's a small nuance, but so important."
Hugo Froes, Product Operations Lead at OLX Motors
---
Found this interesting and want to learn more?
Join us in San Francisco on September 19 & 20 for Product Operations Summit.