"In a wwwooorld crying out for a change to the traditional view of product-led strategies existing solely within B2B SaaS companies…"
"In a laaannnd where passionate product pros need to come together, in a time that prays for a product-led hero to emerge from the mists of uncertainty and mis-communication…"
"One festival steps forward… again… agaaaiiin…"
(It really helps if you read the above as the movie voice-over guy btw.)
That's right, in case you haven't heard already - Product-Led Festival returns for the third and biggest instalment yet on March 23-25. We're making it a trilogy!
Like all great movie trilogies, we've announced our leading line-up. 40+ seasoned product pioneers who'll be delivering sessions on a rich variety of topics and strategies, over three full days.
There's gonna be awesome presentations, panels, roundtables and of course our Slack channel will be buzzing with Q&As.

But we know what you're thinking… how does this 3rd instalment in the trilogy stack up to some of Hollywood's greatest movie trilogies? Well, find out below...
Return of the King pfft… Return of Heather James & the PLA team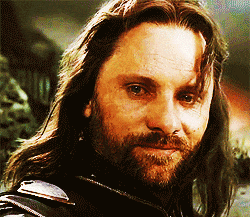 There's nothing that quite compares to Peter Jackson's stunning Lord of The Rings trilogy. The painstaking attention to detail, the pitch-perfect casting, the massive scale, the culmination of a journey across a fantastical world… oh sorry we're describing Pled-Fest again.
The LOTR trilogy was filmed back-to-back and is celebrated as one of the best, with memorable characters and a kick-ass cast. Aragorn can step aside though because we have Heather James returning to welcome you all to the festival once again! And of course she'll be backed by her very own fellowship in the form of the PLA team. Aaand there won't be a single orc in sight.
Come with me if you want a talk on Robots vs. Cyborgs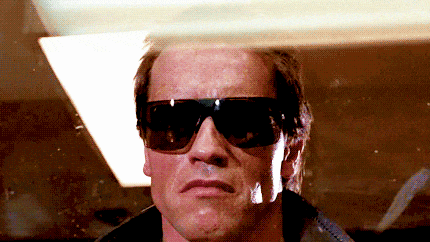 The original trilogy of terminator films and beyond are of course all about an endless-war between humanity and a self aware military machine network that sends out death-bots. Well, it's not quite got to this stage yet… but we are asking the question, with the rise of AI and Machine Learning, who will rule the future: the robots or the cyborgs?
A big part of Pled-Fest 3.0 is all about AI in product management, and Charles Caldwell, Vice President of Product Management at Logi Analytics, will be delivering an awesome talk on this topic, focusing on the role analytics plays in the future of products, taking a deep dive into the role of the human element in product analytics, and how to future-proof your product's analytics strategy. And don't worry, this isn't some Skynet ploy...
Other cutting edge topics in the lineup include:
A run-down of OKRS, The Good, The Bad, And The Ugly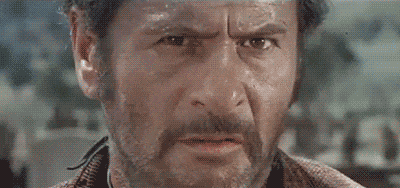 Sergio Leone's trilogy of Spaghetti Westerns were never actually envisioned as a trilogy, but they sure do belong together. If not just for Clint Eastwood's iconic role of the mysterious 'Man With No Name'. But no one can deny that the most lauded movie of the three is "The Good, The Bad And The Ugly."
Well we can't promise any gunslinging, cheroot-chewing dialogue or an Ennio Morricone music score, but we will be delivering a talk on "The Good, The Bad, And The Ugly: How to Take OKRs from Theory to Practice While Delivering Value" thanks to our guest speaker and Lead Product Manager Kyle Evans. Although he may well deliver it with a steely eyed Eastwood stare… maybe…
Your mission should you choose to accept, is to prioritize, strategize, and execute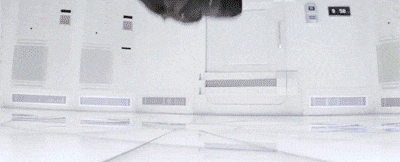 The Tom Cruise starring original three Mission: Impossible movies make a promise to keep you on your toes from the get-go. And that's something that's also essential for Design Thinking too.
Okay, we don't mean daring heists and silicone masks, but we do mean gaining an understanding of the user, challenging assumptions and redefining problems in order to develop new strategies and solutions.
Design Thinking approach is being utilized by some of the world's leading brands, from Google to Apple. And at Product-Led Fest, Aditi Sharma VP of Digital Experience Design at JPMorgan Chase & Co, will be delivering a talk on hacking your way into Design Thinking.
Aditi will ensure the mission to prioritize, strategize, and execute product development in an agile, outcome-driven, design-led, and data-informed way, is not at all impossible.
This message will self-destruct...
Welcome to the real world of automation, augmentation & AI
Are we all about to be replaced by machines and automation? Are we going to become batteries, powering a simulated reality we're all unknowingly trapped inside, while having to fight back wearing big trench coats and shades indoors?
Okay so that second one was referring to the awesome Matrix movies, the ground-breaking franchize that made us all think we could be living in a virtual reality designed by robots... with cool bullet-time kung-fu! But the first question is very much a hot topic right now.
Well our next guest speaker Deepak Paramanand, Head of Product at Hitachi Europe, isn't speaking about something quite as sinister. However, he is discussing the very real topic of losing your job to AI, with a viewpoint on automation and augmentation. Get your pass to join Deepak as he shares his highly-experienced viewpoint.
No red pill or blue pill choice necessary...
So many speakers… let the games begin!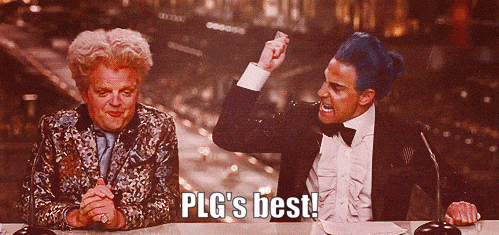 Such a huge line-up of diverse organizations and speakers will be taking to the virtual stage to flex their product-led guns, it's going to be like the Hunger Games. Who will come out on top!?
Okay… so firstly there are four films in that franchise, but the last one's a two-parter… so trilogy, we're going with that. And secondly… only joking.
Of course, the core of passionate product pros in attendance, from Uber, Drift, Google, ASOS, Zapier and more, will not in fact be fighting to the death in some dystopian battle royal. But they will be "fighting" to bring you all the juicy insights, frameworks, guidance, debates and discussions you can possibly need, on topics including:
Excelling in growth.

Metrics, measurement & OKRs.

Using data to drive product-led decision making.

Building intelligent products.

User research & customer feedback at scale.

Progressing your product career.
"And may the odds be ever in your favor." Well the odds will be in your favour once you attend Product-Led Festival 3.0. Whether you want to learn about product-led growth, or how to progress your career in product, there's something for everyone.
Be a part of the next PLG blockbuster - have you reserved your ticket?