Become an AI certified Product Manager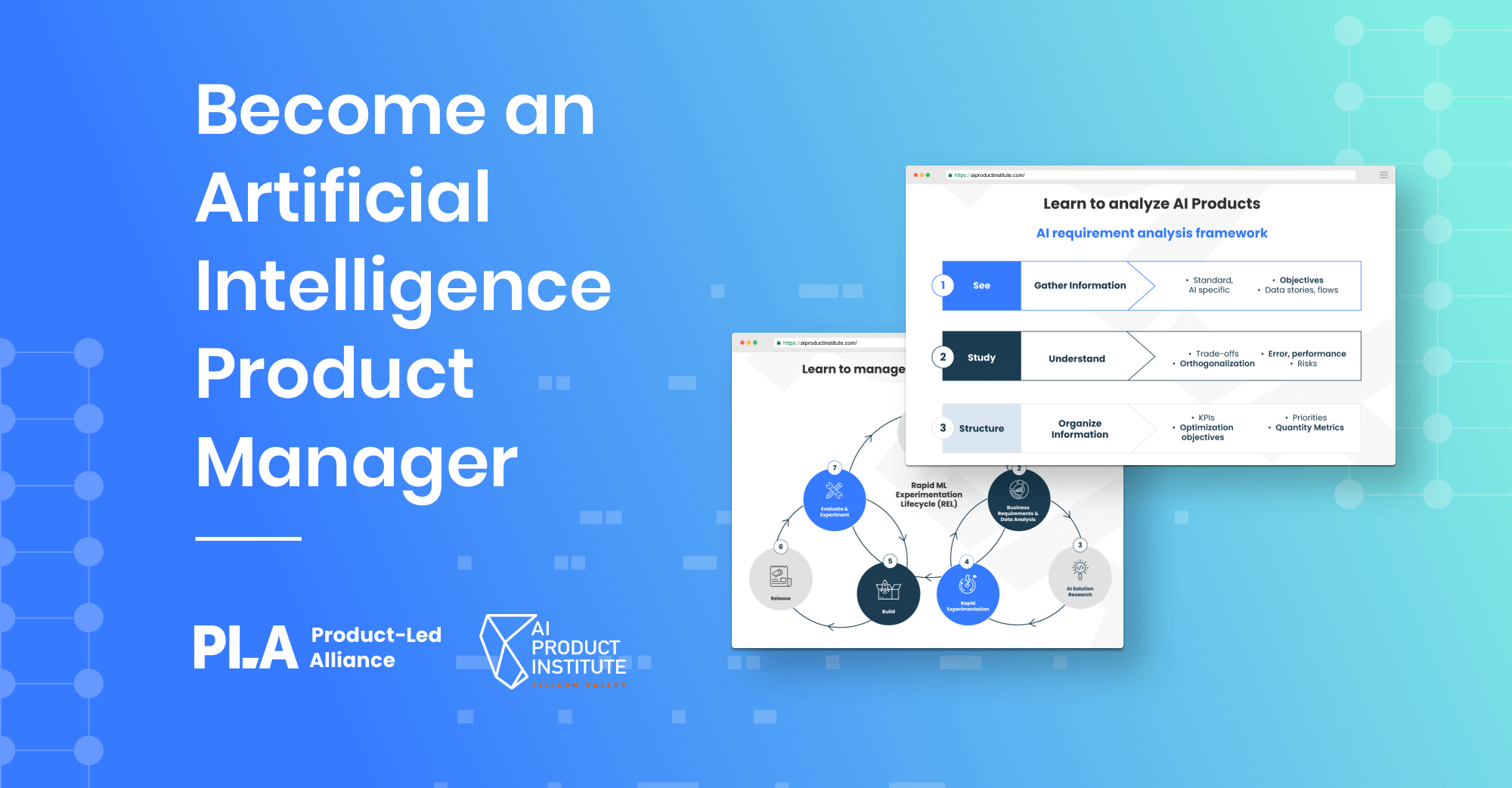 The all-in-one package; study at your own pace, learn about AIPM job search and talk to AI Product Manager industry experts.
⏰ 11 hours of study 🖥 350+ slides 🤝 Industry conference 🤓 VIP event 📝 Online test 🙌  Hands-on examples 👌 Community access 👥 Peer groups ⏳ Lifetime access 🏅 Official certification

Get certified

Did you know, the AI market is set to skyrocket over the next few years - from $60 billion in 2020, to $800 billion by 2027.
We're fast approaching a turning point where virtually all PM jobs will require AI know-how. If you've not got it, you could be left behind.
So, do you have the skills to adapt to this change?
We're here to help. 🙌
PLA & The AI Product Institute have teamed up to bring you...the AI Product Manager Accelerator Program (AIPMA).

AIPMA provides you with all the info and skills you need to understand AI and upskill for your next career opportunity. Whether you're a product manager in marketing, logistics, production, customer management, user experience, or sales, the AIPMA program is your best foot forward in the competitive world of product management.

Along with the potential for significant salary increases, becoming an AI Product Manager will shine a spotlight on YOU in the job market.
How the program works.
1️⃣ Step one: AI solution product management e-Learning Course
2️⃣ Step two: how to land an AIPM job; from resume to AIPM interview
3️⃣ Step three: AIPM on the job; from idea to viable product
Get certified
Want more information? Want to get your whole team trained? Speak to Sean over on sean@productledalliance.com.


Why choose us?

Unlike most artificial intelligence training, the AI Product Manager Accelerator program is a business program and does not include mathematics, data science or software engineering education, nor requires any technical knowledge.

In terms of objective, think of it a bit like an MBA program. However, unlike MBA programs that are based on traditional business fundamentals, the AI Product Manager Accelerator Program is designed from the ground up to equip you with the modern tools that are crucial for any product manager of the AI era.
Meet your trainer.
A sneak-peek at the framework...
Get certified