Dive in for; Skills and responsibilities. Key metrics. Expert insights. The evolution of the function.

The Rise of the Growth PM report has arrived, and it's chock-full with everything you need to know on the current state of the role, the impact it's making within orgs, what the future holds, and more.👇
We partnered with Gainsight to dig into the emerging role of the Growth PM. And we uncovered quite a bit!
We surveyed both growth and traditional PMs from organizations around the world, varying in size, headcount, and product type. All to help us gather as much as we could on the role.
From breaking down the key responsibilities and where the Growth PM fits in, to exploring the top tools for the functions and so much more -  this report's got it all.
Check out a selection of those we surveyed:


In the report, you'll find:
⚽ Key goals and objectives for Growth PMs.
⬆️ Types of organizations where the role is flourishing.
⚒️ Must have tools for growth PMs.
🔑 Key skills needed to move into the role.
🏎️ Metrics and measuring success of Growth PM initiatives.
🤔 Expert opinions on the most challenging growth problems.
🤿 Case studies from growth PMs.
And here's a little taster of some of the findings:

Tracking and improving growth metrics is a key responsibility for 74% of Growth PMs.

Almost two thirds (62%) of the orgs we surveyed agreed that all companies should be looking to employ a Growth PM function in the near future.

69% of respondents cited tracking monthly/daily active users as one of the most important success metrics to focus on as a Growth PM.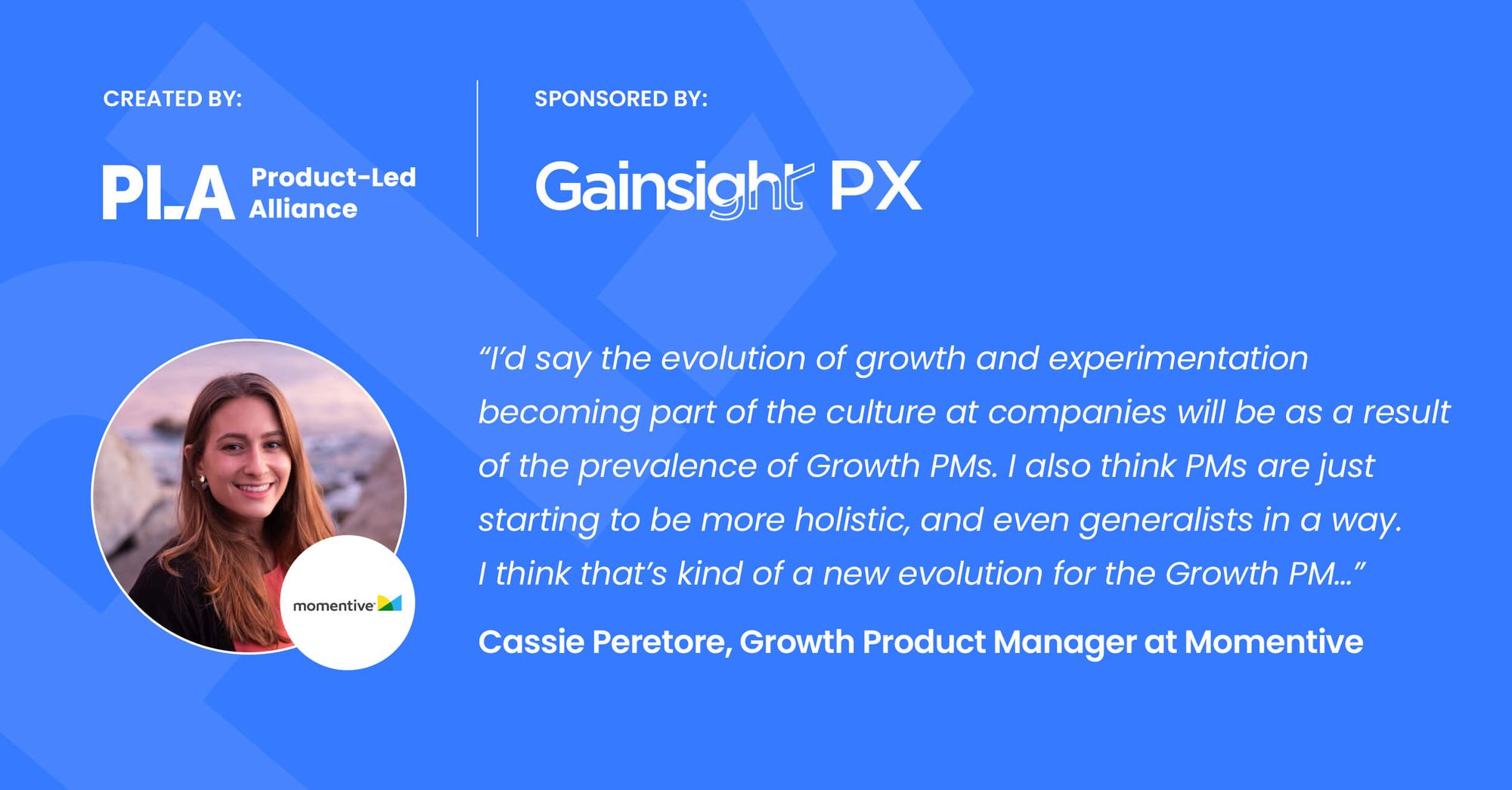 Hungry for more? What are you waiting for?
Explore everything we've uncovered on the rising role of the Growth PM.👇
---
We love hearing your thoughts, and if you didn't manage to contribute to the Rise of the Growth PM report, don't worry - the PLA door's always open for you to share your own thoughts, expertise and insights.
You can find us on our Slack community of 4000+ product-led pros and pioneers, it's 100% free and has a range of channels from #product-ops, #plg-recommended-reading, and #plg-recommended-tools. See you there.