We've been incredibly fortunate to have worked with some of the biggest and best names in product-led growth, from virtual and in-person events to curated content and in-depth research reports. But what's it really like partnering with us at Product-Led Alliance?
We caught up with Samantha Reese, Director of Americas Field Marketing at Amplitude, to find out!
In this case study we discuss:
Why did you choose PLA to partner up with?

"PLA actually came highly recommended from our own product team at Amplitude! Having a product team that was leveraging the resources and network created for the PLG community was all I needed to see.
"As a marketer, I'm always looking for the best 'watering holes' to reach our target audience. Having our teammates encourage us to be more active with PLA because THEY found value in the content being provided, honestly had me sold on our partnership before we even started."
How did you find the process of working with PLA?

"The entire team at PLA has made the sponsorship process seamless. They've proactively shared their plans for future programs so we have great visibility into upcoming PLA events and how they might fit into our marketing plans to get the most out of our investment.
"My favorite program so far has been their powerhouse webinar offering. We provide the content and speaker on our side and the rest is turn-key! They set up, manage and drive registration and event promotions, run the day of webinar logistics, and even provided an industry expert to join in on the discussion.
"As a marketer with a small team, our bandwidth can be limited on what we're able to successfully execute. Knowing I could depend on this webinar engagement to drive quality leads and deliver key messages from our Amplitude Evangelists out to the PLG community has been a great resource."
Would you partner up with PLA again? If so, why?

"We've seen some great outcomes from our virtual engagements this year and we've got a full lineup of activities planned across the globe with PLA in 2022, both virtual and in person!
"One thing I love about working with PLA is their reach. We've seen great engagements from Chief Product Officers (CPOs) of large enterprise companies all the way to product leads from small businesses and across several key industries."
If you had to sum up your experience with PLA, what would it be?

"Relationships - The relationships PLA cultivates with its members and the PLG community help them to propel their growth. From a vendor relationship perspective, they have given us that same platform to propel growth by providing us with global programs to reach our target audiences by sharing our insights and strategies.
"Collaboration - Our partnership with PLA has been one of collaboration. They've shared their program goals with us and ask that we share our goals and what we hope to gain from our engagements with them as well. Having this clear alignment on our individual goals has helped us collaborate more effectively to ensure both sides benefit from the partnership.
"Quality - PLA has exceeded our expectations and continuously provides us with quality opportunities to engage with the PLG community."
---
About Amplitude

Amplitude is the Digital Optimization System helping companies build better products. Powered by the proprietary Amplitude Behavioral Graph, the Digital Optimization System enables organizations to see and predict which combination of features and actions translates to business outcomes. From loyalty to lifetime value - and intelligently adapt each experience in real-time based on these insights.
It's the brain behind more than 45,000 digital products at over 1,000 enterprise customers and 23 of the Fortune 100, helping them innovate faster and smarter by answering the strategic question: "How do our digital products drive our business?"
---
Want to partner with us? Help us fulfill our mission to actively promote the importance of product-led growth. We've got packages for all needs and budgets.
Whether you're a giant with multiple offerings or a start-up with a niche solution, we have something that'll help you meet your objectives.👇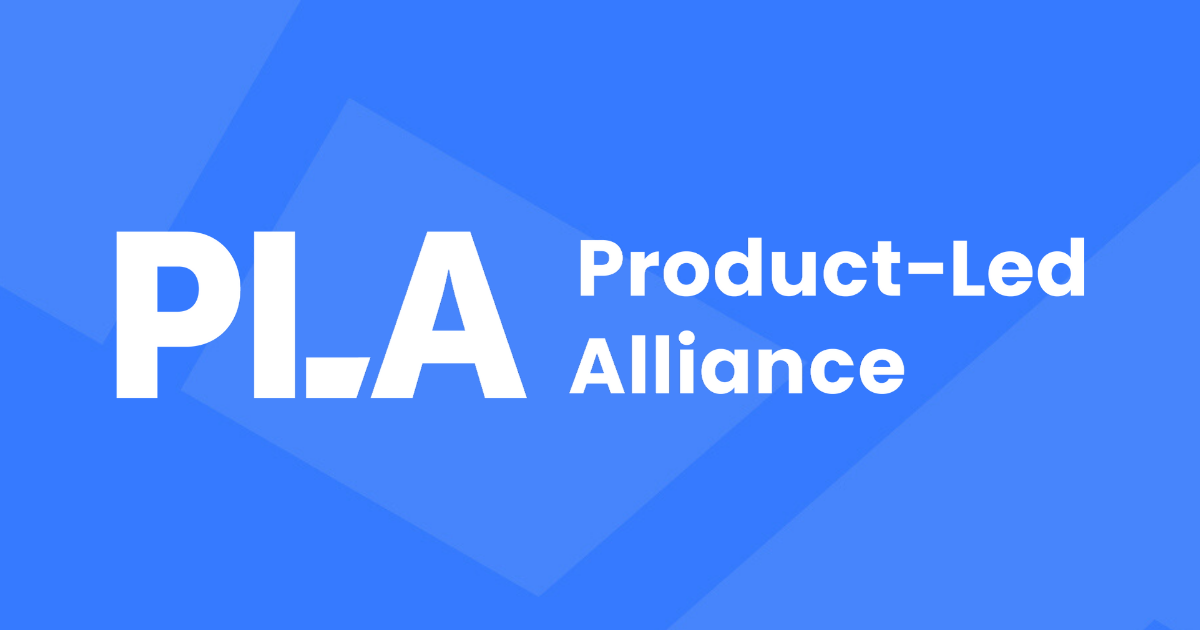 Want to be part of the fastest-growing PLG community, filled with product pros and pioneers from all over the world? Sure ya do! Join the PLA Community Slack today.👇