Once again the Product-Led Festival has come and gone… we guess the good things ain't meant to last. But what a fantastic two days of action-led presentations, panel discussions, and awesome insights it was!
Hundreds of you attended the virtual stage to hear from inspirational pros on all things PLG. Safe to say, there was a substantial range of diverse topics on offer. Of course, there were plenty of key recurring themes and trends that appeared throughout the event.
We've unpacked a selection of the top takeaways right here - but you can catch up on everything you missed on-demand by grabbing yourself a membership plan today.
Now let's get to those top takeaways…
#1 If you're not harnessing the power of data-driven decisions, you should be

We're in a time where PMs need to be paying close attention to data. Product people need to be able to make the smartest decisions for their companies. And one of the most popular topics at the fest was how those in product management can better leverage data to drive better engagement and business results.
Data-driven product management continues to be described in different ways, but essentially it means making key decisions based on real-world information. This comes from the ability to use the right data to uncover key insights and ultimately build the best product for your users.
PMs are constantly making decisions without all the facts. One of the most highly attended panel sessions at the festival explored how they use data specifically to make better decisions and solve problems.
But crucially, our panelists unpacked what exactly makes a good decision in product, with key points being:
Embracing uncertainty in product decisions

Uncertainty on product decisions can be a positive thing. Uncertainty is uncomfortable, sure, but embracing it can lead to more interesting and exciting outcomes. it's perfectly possible to have outcome-based goals and take decisive action without being certain of the path ahead.
Being comfortable with uncertainty means remaining flexible enough to pivot effectively around internal and external changes, and adjusting features to suit the product better. No PM can predict the future with total accuracy. It's crucial to see uncertainty as something to be celebrated, as it encourages product teams to flex their creativity and adapt to new challenges.
Having a form of measurement both before and after

A good decision is one that works out well, sure, but actually, a good decision is also one where you can measure the outcome accurately. Having a clear and defined way of measuring decisions is a hallmark of a strong decision-making process.
Understanding that good decisions maximize learning

Focus on the three or four most critical questions you're trying to answer, and ask yourself, what can you learn from those? A good decision allows you to answer these questions with minimum effort and time. Once you have the answers, you're not having to make more decisions, you can just follow your answers.
For more on why being data-driven as a product manager matters, check out the link below.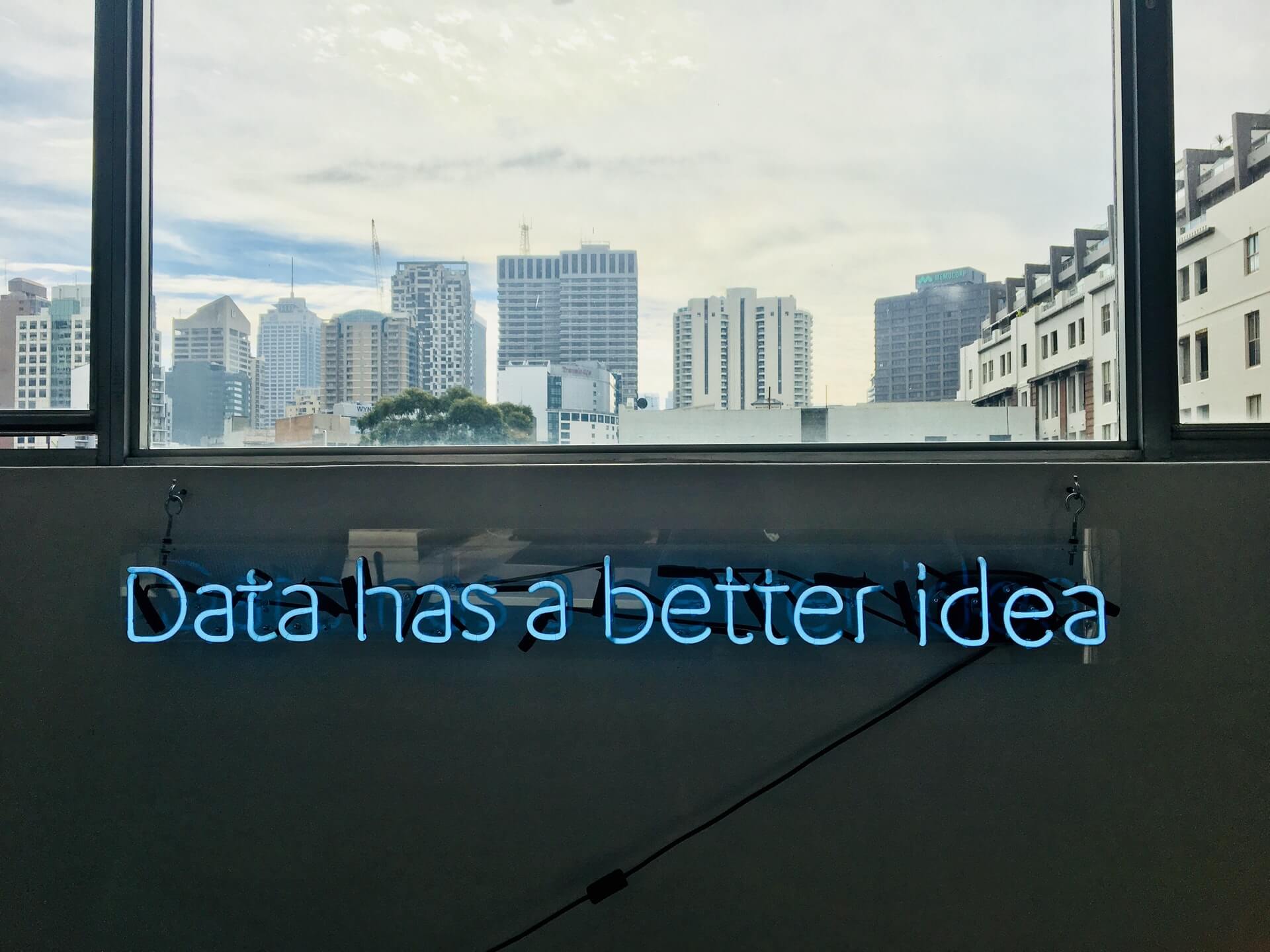 #2 The best product strategies focus on the problems

Another hot topic at the festival was centered on product strategy. Of course, having a great product strategy is key to the growth and success of any company. But how do you go about creating a winning product strategy? And what elements are crucial to success?
Well, one of the biggest focal points discussed during the product strategy panel session was the idea of honing in on the problem, instead of the solution. PMs should refrain from focusing on designing solutions and instead prioritize problems. Doing so can:
Allow product teams to focus their time on addressing user needs - the what, why, and how.
Create a much deeper understanding of the users.
Make user stories and personas richer in background information, which helps everyone involved make connections and find clearer solutions.
Help teams steer clear of one single solution and open them up to a much wider universe of solutions.
Being too obsessed with the solution is common amongst product managers, but it's more effective to be passionate about the problem. Product teams need to invest time in knowing more about the problems and understanding their intricacies, before moving forward with any solutions.
"To build the best product, be obsessed with the problem, not the solution. Focus your product teams on driving strong outcomes and not output."
Alexandra Monks, Senior Product Manager at Wayfair
#3 PMs need to build relationships to achieve success

A lot of the discussion at the fest was geared toward the importance of cross-departmental relationships and the role of product within this. The importance of communication was consistently highlighted, particularly how clear collaboration can foster better alignment around achieving key goals and delivering value.
But what are the key principles to building successful cross-departmental relationships? Let's go through some of them…
Authenticity and transparency. Building successful relationships in product is also about understanding context, and this means being transparent and empathetic when learning about people's different experiences and expertise.

Repetition of objectives. It's important to establish what you're trying to do, who the customers are, and how you'll deliver value to them. Share this regularly with teams, particularly in times of change.

Aligning teams around delivery. Being able to define and align all teams around a clear direction is essential. Product teams need to give recognition where it's due to the backend or structural work. They need to better foster a culture of working together to deliver the same objective.

Representing a partnership. All teams need to define things together along the product journey and be made to feel equally as important to any other team. They need to foster better camaraderie and collaboration as they work towards delivering the product.
Here, Nayeli Cortina, Director of Product at Zello, and Jieying Zheng, Chief Product Officer at Bellhop, share their key takeaways on collaboration and building team relationships…
"As a product manager, strong communication means aligning your team with the product goals, being transparent from beginning to end, and coming from a place of empathy when speaking with collaborators.
"It's hard to assign a very accurate KPI for how successful a team is at collaboration - however checking in with members of the team either on 1-1s or even routine surveys could help you keep a pulse on this important topic.
"Don't be afraid of a conflict, oftentimes this is when the best ideas can come from a team. So, make sure your team is comfortable enough to challenge ideas."
Nayeli Cortina, Director of Product at Zello

"Authenticity is always the best people strategy. It is more effective than any technique.
"Distributed teams are such a norm now that pretty much all product teams have mastered how to collaborate remotely with the right tools and the right attitude.
"The best PMs refer to their failures in the past even more than their success stories. The important thing is to learn from the past and move forward."
Jieying Zheng, Chief Product Officer at Bellhop
#4  Product managers need to win friends and influence without authority

Speaking of collaboration, one of the other key talking points was how PMs need to have the ability to influence teams and earn trust across organizations. Having technical knowledge isn't enough and product managers need to apply a whole new set of tools to get the job done.
An often underrated skill in the product manager's toolset is being able to influence and execute your company's vision. But how do you harness this skill? And what exactly does it take to create authentic relationships and influence decision-makers to deliver successful products?
Thankfully, Andrea Griffiths, Senior Product Manager at GitHub, had some key insights on the concept of servant leadership and the tools that can help PMs both improve the product development lifecycle and the way they interact with their teams.
Product managers should be servant leaders

The most effective PMs get along with their teams, with people that love their product, that hate their product, with stakeholders, etc. PMs are always team players who steer product development along its chartered course, without actually being the literal captain at the helm.
It's critical to apply social and emotional intelligence to the product development process, to fully accomplish the company's vision. But this means influencing without authority. This is the skill of driving product development, leading through influence, and moving forward with your career, all while drawing from the humility of being a servant leader.
As a PM, you need to lead using the approach of humility and servant leadership. So, let's look at some of the tools highlighted at the fest that will help you accomplish this:
Be humble. The ability to listen and embrace silence is a crucial product management skill. Tune into your teams and really listen to their input, and acknowledge their ideas without falling into the trap of confirmation bias.

Encourage sincerity. Develop a pattern of recognizing the good things. Take a look at your team, find a quality in each individual you can admire, lean into, and share with others. Receiving this constant feedback of sincere appreciation will encourage teams to expand, grow and learn openly and sincerely.

Be accountable. Be quick to own your mistakes, as this will demonstrate your humility while also making you more likable and relatable to your teams.

Be empathetic. Leading with empathy is an essential component of product management. As a PM you often have to be able to keep engineers on task, stick to the product roadmap, embrace change, pivot when strategies shift, etc. But without empathy for your users and teams, communication can break down and development can soon be derailed.
Check out the rest of the talk for more of these essential tools.
#5 Effective strategy execution means thinking big and working small

The importance of having actionable inputs cannot be overstated when it comes to nailing product-led strategy execution.
Some teams work super effectively while thinking big; with fantastic strategies, bold vision statements and powerful slides. Other teams are best at working small; focusing on deliverables, sprints and experiments. Both are essential for strategy execution.
But how do you effectively think big while working small?
Well, the key is aligning teams around meaningful inputs that are both actionable and powerful.
This was a big point of discussion at the festival, and John Cutler, Product Evangelist at Amplitude, explored the role input metrics play in strategy deployment, how they're defined and how they can be adapted for a changing strategy.
What became clear was that PMs need to be able to define input metrics that are stable enough to align teams, while being sensitive enough to enable a more data-informed approach.
Effective actionable inputs should:
Be more persistent than OKRs. The latter are time-based goals but the right inputs can persist quarter over quarter.
Together with a North Star Metric (NSM), be able to form a hypothesis, and contribute to 'moving' that NSM.
Be the metric that comes last. The minimally viable way you currently have to measure progress and powerful ideas.
---
Didn't manage to catch the festival? Or fancy a rewatch to really take in all those actionable insights?
No problem - sign up for our membership plans for on-demand access to all the sessions, exclusive articles, frameworks, templates, and more.