Attempting to build a winning product without having the right product strategy in place, is like trying to triumph in a game of chess without knowing the savvy strategic moves you need to execute a victory. You're going to struggle.
A poor product strategy can be incredibly difficult to recover from. You're quickly burning through money, wasting time, and building a legacy of features and technical debt that are steering you straight down the wrong road. If you don't see the signs and change course quickly enough, your promising product can soon veer off the tarmac and crash into a ditch.
Sounds harsh.
But it's safe to say every exceptional product starts with a solid strategy. A PM can be given all the pieces of the puzzle and resources they need, but it's up to them to see how they fit together and realize the value in each, to craft something greater than the sum of its parts.
That's where these steps to creating a winning product strategy come in...
What should a product strategy be?

Ultimately, a product strategy is the high-level plan that will perfectly illustrate what your org is aiming to accomplish with the product. Outlining the what, the why, the how and of course, who it's for.
Your product's North Star, or long-term vision should be clear to see with an effective product strategy. And it will also layout how the product will benefit your users, solve their pain points, and help you achieve your goals.
It's a detailed digital roadmap for execution that clearly communicates how to prioritize the right initiatives and make the best use of time and resources.
But wait, what does a bad one look like?
Unfortunately, there's no simple go-to test for a poor product strategy, otherwise, every org would be using it. However, there are some tell-tale signs your strategy may already have some fundamental flaws.
Signs your product strategy is missing the mark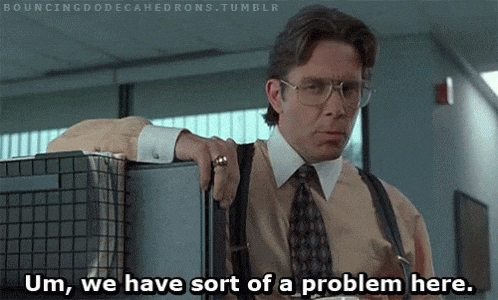 Not enough detail - A strategy that lacks specificity and is too broad with no appreciation for nuance is typically unsuccessful.

Not knowing your customers - Without understanding your target market, the product could be being built for a user that doesn't exist.

Not adding value - Adding more features is exciting, but if a new feature isn't solving a problem, it's just taking up space.

Not separating customer requests from product requirements - User requests can be great, but slapping on features to satisfy customers may derail the user experience of others.

Not incorporating everyone - It's highly detrimental to create a product strategy in a vacuum, and often results in a disjointed final output.

Not making hard choices - It's essential to recognize that you cannot be all things to all people is essential. Don't ignore the power of choice and focus.

Not thinking about where you're starting from - Every strategy needs to identify and analyze the obstacles you already have.
Really understand your users

Now that we've gotten the bad signs out of the way, let's look at the steps you can take to build a great product strategy. Firstly, you need to start with developing a deep understanding of your users. Because after all, these are the people you're building for.
Crafting a product that people actually yearn for is the foundation for success, and this is impossible unless you fully know who your target market is.
Conduct thorough research to help you define who exactly these target people are, what their pain points are and their needs. Discover who they are; where they're living, they're age, gender, education, estimated income, personality traits and more.
Understanding their pain points is a big one. These are the negative emotions they might feel using your product, the costs they won't like, the undesired situations and risks they're likely to experience or could experience. Delve deep into their needs, and how you can know exactly what those needs are.

Build user personas for better visualization

In order to really see exactly what your target user looks, thinks, and acts like - it's important to create user personas. These are fictional characters that should link back to any real quantitative or qualitative data you've gathered.
They are highly effective for helping you understand the types of people who will be using your product, and in-turn help you design and build a product that will satisfy their needs.
Start defining the main problems

After you have your target audience sussed out, and you've explored their pain points, it's then a matter of focusing on the problems worth solving.
You must spend time defining the actual problems. Whatever you do, don't be tempted to jump to a quick fix, or be too solutions-focused. This can all distract you from understanding what the real problems are to begin with.
Asking questions can work wonders for identifying the problems you should be solving. It's as simple as that. So be as inquisitive as possible.
What's the situation?
What's the background?
What are the pain points for your user base?
Has something changed?
Why has it changed, and what's the impact?
What are the risks if the situation or complication isn't addressed?

From here you can work on developing problem statements, which can clearly outline the nature of the problem, the users who are affected by it, and why it's critical to solve it. Then you can reframe this into an opportunity statement.
And according to McKinsey, the best problem/opportunity statements are S.M.A.R.T.
Conduct workshops to identify opportunities for value

Facilitating or leading workshops with teams can be a great next step to building an effective product strategy. Working cross-functionally with teams of different skill sets and opinions can foster fantastic ideas and insight innovation.
So, take the time to conduct dedicated sessions that focus on ideas and push you to think outside the box. Utilizing this mix of expertise from different disciplines can be invaluable when it comes to solving problems.
Remember to conduct follow up sessions as well, as these can help to prioritize any group ideas from the workshops.
Determine your overall product vision
Your product vision is the North Star that fits within your broader plan. It should be easy to understand, compelling, and perfectly capture the purpose of your product and the impact it will have. This is what your overall product strategy and decisions should be aiming towards all the time.
The aspects of a well-articulated vision include:
Easy to understand and remember.
Compelling - so that it draws attention.
Be aspirational and not dictatorial.
Doesn't go into "how" to get there.

Your vision should always illustrate the bigger picture and help you prioritize by mapping tactical and broader strategic decisions to a specific goal.
Conduct a competitive analysis

A strong product strategy will also need to identify your competition. Without fully understanding your competition, it's going to be very difficult for you to develop a unique selling proposition.
Conducting a SWOT analysis can be highly effective for getting a firm grasp on your competition and understanding their strengths and weaknesses.

Keep your mission statement in mind

Your mission statement needs to be a short summary of your product's core purpose, focus, and aims. It also usually includes some details on what your org does and outlines any key business objectives, which are specific goals that can be measured.
Consider OKRs

OKRs are increasingly being deployed at some level within many organizations, and can be highly-effective for tracking progress and measuring what really matters - which in this case, is the product strategy.
They are by no means a silver bullet, but with the right company culture, OKRs can be a very useful tool to help define, track and measure the success of your product goals. Coming up with product goals is the step that helps translate your product strategy into an executable plan.
Build a product roadmap to drive success

Your product roadmap needs to communicate the why and the what behind the product you're creating. Like any decent roadmap it should provide you with a clear visual summary that maps out the vision and direction of your product over time.
Thankfully, there's an abundance of tools available to help you capture and maintain your product roadmap. We've even highlighted some of the best product roadmap tools out there to help you out.
Communicate your strategy to key stakeholders

Once your roadmap is set out, it's important to correctly communicate your product strategy to key stakeholders. Of course, this means carefully considering who your key stakeholders and decision makers are.
You also need to outline what you're building and why. Plus, the timescales and who's buy-in you need. Just ensure your presentation is simple and to the point.
Gather customer feedback early

Again, this might sound obvious, but it often gets overlooked at the early stages. So start talking to your customers before you think you need to. Don't wait around to approach your users, instead use their feedback and validate key ideas before launch, using a prototype.
Have the right tracking in place

When you're executing, designing, and building your product ready for launch. 🚀 Wait, because you need to make sure you're measuring your progress throughout the journey. Especially any course corrections you make along the way, iterating on the experience.
Before launch it's important to have the right analytical tracking in place, so you can accurately measure performance and user behavior. This way you'll know when and how you're achieving the goals you set out right at the beginning of your product strategy journey.
---
Hungry for more product development content? We've got exclusive articles from PLG experts, plus templates and frameworks to kick-start your product strategy goals.
Get access by becoming a PLA member today.👇