Well, it happened again… the Product Operations Summit returned bigger, better, and full of more inspirational insights on this emerging function.
With over 2,000 of you in attendance, it's clear this rapidly growing function is gaining more prominence thanks to the unsung heroes of product management.
Throughout the jam-packed day of panels and talks, we heard from product pros from organizations big and small, all offering their unique takes on maximizing product-led growth through product ops.
Right here, we've narrowed down the event into some easily digestible top takeaways, but if you want to chow down on the whole thing, simply grab yourself a PLA membership and tuck in!
Takeaway #1: Product Ops is bringing video game-style power ups to product orgs

Are you a fan of video games?
Even if you haven't dabbled, you've probably still heard of 'power-ups' where you gain a significant shift in the way you can play. Essentially, you can 'level up' and acquire new skills and benefits. This is what product operations is becoming for product teams and organizations.
A standout point made throughout the Summit was that while the function is still being defined, there was a lot of discourse surrounding how Product Ops can help teams grow and find solutions for their problems.
Product Ops has really begun to improve the efficiency of the product org, which involves optimizing processes and giving product managers more time to focus on their core competencies - the customers and the product.
Other ways Product Ops is helping to power up organizations include:
Supporting product strategic decision.
Helping to equip product teams with the right skills they need to scale effectively.
Improving overall communication and team efficiency, while acting as the glue across teams to streamline the efficient delivery of products.
Prioritizing for impact by creating a model that focuses on what's really moving the needle.

"To be successful, the efficiency of the product team needs to be improved. Remember, you need to understand your customer needs, focus on what will move the needle in your organization, and set up your team for success."
"It all comes down to impact. Focus on the things that really allow you to power up. Grow and learn and this will allow you to say no and to continue to solve the main challenges at your company level. It can be so rewarding to motivate your team and show them how much their work matters."
Anabela Cesário, Director of Product Operations at OutSystems

Takeaway #2: Product Ops is in a critical place to help PMs scale feature management effectively

Deploying features needs to be done right, which involves validating the investments you're making through experimentation, and testing in production to ensure you're minimizing the opportunity for a bug to show up. And when one does show up, making sure it doesn't impact everybody.
Running experiments in product production is critical to validate the investments being made, and Product Ops can help ensure the targeting controls are in place so product teams are not stepping on each other's toes.
Feature toggling and feature flags are having a huge impact on the 'definition of done', which is traditionally making sure the code has been peer-reviewed, checked-in, smoke tested, etc. Product operations can build a feature flag and toggle to control when a feature is exposed in production. It's expanding the 'definition of done' to have a broader impact on the org.
"Decoupling code releases from feature releases brings many benefits to both the tech and business sides of the house, such as increasing the speed of feature delivery and coordinating changes across the website, mobile app, and other channels."
"Companies should no longer be conducting big bang releases where all customer end users are impacted at once. Instead, they need to implement a progressive delivery approach. This can be in support of a Beta program, validating minimal viability, or simply reducing the impact a bug in production can have."
Aaron Stillman, Director of Storytelling, AB Tasty
Takeaway #3: Product Ops needs to be defined for your specific organization

Of course, Product Ops is still an emerging function, so there was a lot of talk at the Summit focused on breaking down the role and finding the balance for when to bring product operations into an organization.
There seems to be a growing trend for orgs to bring product operations in at a late stage, where there's a lot of pressure for the function to solve existing problems. Because Product Ops can encompass different roles it's critical to define the role at your organization.
To successfully bring Product Ops in, it's important to have a chartered plan in place. This plan needs to focus on what your organization's structure is, and the areas of opportunity where product operations can really help the org.
Feedback is important as you dive into what the function should be in your org. Reach out to key people, such as stakeholders, so they have a fundamental understanding of the problems you need to solve. Product operations may not have a clear-cut definition, but it can be defined for your specific organization, and the responsibilities of the function can be aligned to your needs.
"When creating or joining product ops, take the time to understand the pain points and problems of the organization. Product Ops isn't one-size-fits-all. Create a product ops charter to help educate people on the value product ops provides while avoiding the function turning into a catchall. Think about how to approach change management - find agents of change and highlight their success."
Shira Bauman, Senior Product Operations Manager at Zapier
Takeaway #4: Empathy and an openness to learn is key for breaking into Product Ops

The secret weapon of having strong relationships was a key theme throughout the Summit when it came to finding success in product operations. Taking an iterative approach and getting feedback from peers is seen as an essential element for chartering positive growth in Product Ops.
Many of the speakers at the Summit didn't come from traditional product backgrounds before landing in their current product operations role, but the skills needed to break into the function were of course similar.
One crucial point that was consistently raised was having influence. Knowing how to influence both inside and outside the organization, and having a willingness to learn and develop through feedback is the way to go, as opposed to already having an abundance of technical skills.
A key part of Product Ops is understanding your org and being empathetic and eager to learn about your teams. This of course means being open to simply ask questions and connect with the people that can help you on the path to success.
Don't be afraid to put yourself out there and reach out to peers, be open to feedback and demonstrate that you're a self-starter.
Other tips to follow when breaking into Prod Ops included:
Google is your best friend, spend time learning about the function and how it can change from place to place.

Focus your research on what the role means to you, whether it's tied more to data or streamlining processes etc.

Learn your strengths and play to those when researching the function.

Look at the backgrounds of the people working in Product Ops in a specific org to draw inspiration from their journeys and experiences.
Take advantage of our dedicated #product-ops Slack channel, which is chock full of like-minded product pros from all over the world, all sorts of industries, and all levels of seniority.

"Always be curious, ask questions, ask for help. And always be prepared to take notes. Lean on your peers, colleagues, virtual community, Slack, and LinkedIn. People are willing to help, so don't be afraid to ask. When you are new in the role, don't feel like you have to say YES to everything. Set boundaries."
Michelle Fernandez, Product Operations
Takeaway #5: Product operations is uniquely positioned for developing internal tools

Another interesting discussion pertinent to the broader discourse around product ops was how the function allows for a unique approach to developing internal tools: by thinking of them as a product. A product that goes through life cycles and product management best practices, much like anything customer-facing.
This was highlighted by AVIV Group's Antonia Landi, who explored how the organization's REEM model is helping product people (and anyone who needs access) by being a single point of entry for vital information. Vital info such as documentation, user journey mapping, access to KPIs, etc.
When developing internal tools for product managers it's important to remember the advantages you have available to you.
Product people have a lot of opinions (not always a good thing), which means they can tell you exactly what their needs are. They know the lingo, and this can help take your internal product to the next level. Plus, you have a lot of visibility with PMs, and it's great to have continuous collaboration with enthusiastic product pros.
"Don't default to building internal tools if there's a tool out there that can do the work for you. If you have the time and resources available, and you need to solve challenges unique to your environment, don't be afraid to jump in."
"Internal tools don't need to suck! Use your product management expertise to delight your users just as you would if you were working on a customer-facing product. Developing a tool with high visibility for a group of experts can be daunting - but working through those challenges will help you hone your craft and make you better at what you do."
Antonia Landi, Senior Product Manager in Product Operations at AVIV Group
Takeaway #6: The mission of Product Ops is to accelerate portfolio outcomes

It's clear that Product Ops teams are helping to power up organizations. The topics of bolstering efficiency, connecting the dots and increasing visibility were hugely prevalent in the Summit. But so too was the idea that Product Ops teams exist to help product teams achieve the ultimate goal of accelerating portfolio outcomes.
Three key pillars were raised on how Product Ops can help to achieve this by Becky Flint, CEO and Founder at Dragonboat:
Enabling teams by sharing learnings and best practices across teams.

Becoming more visible as the organization scales by empowering vertically. Connecting the executive teams and product teams to drive top-down alignment with specific goals and strategies.

Orchestrate cross-teams, by helping teams work smoothly together and ensuring the dependencies and needs of stakeholders are aligned and addressed.
Prod Ops is leading the hard conversations and helping to achieve alignment across business goals and product strategy. This all helps teams to focus on the right priorities for progress.
"Top-down alignment, bottom-up innovation, and cross-team collaboration are key to enabling outcome-driven products."
"When getting started with product ops, aim to create an "MVPI" aka a minimum viable process improvement, and roll out incrementally. The roadmap to product ops success can be broken into 3 categories - starting, growing, and mastering. When starting, focus on the PDLC, connecting OKRs with initiatives, and providing greater stakeholder visibility."
"When growing, focus on customer insights, responsive allocation and trade-off scenarios, quarterly alignment, and dynamic planning. When mastering, focus on standardization and consistency between teams, strategic planning on-demand, and orchestrating launches."
"Process and tooling should be rolled out in parallel, not sequentially. Dragonboat's responsive product portfolio management platform, paired with an outcome-driven culture is the foundation upon which a successful product operations team is built."
Becky Flint, CEO and Founder at Dragonboat
---
Of course, we've only touched on some of the epic insights and content from the Summit here - there's a whole lot more.
Catch up on all the action, plus grab yourself a bunch more OnDemand footage, templates, frameworks, and exclusive content, it's ready and waiting for you in our membership plans.
---
Plus, if you're looking for more inspiration - check out our hub for all things Product Operations, designed to be the go-to place to get your learnings on the function. 👇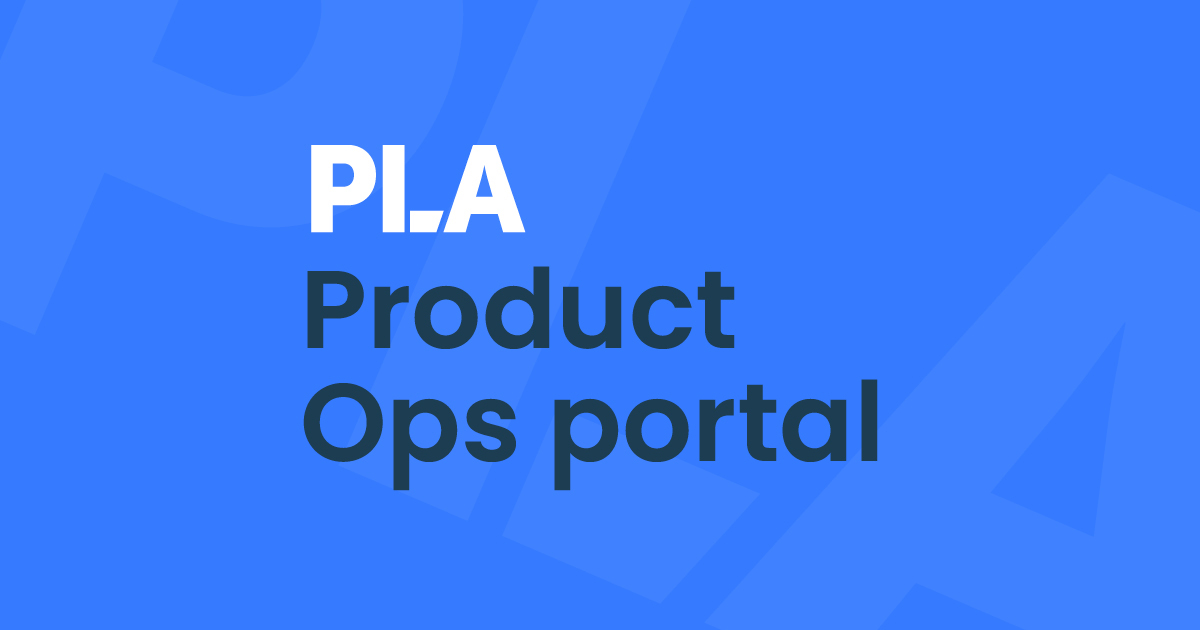 ---