Are you thinking of becoming a product manager? That's great! Product management is a growing field with lots of opportunities.
Not sure how to get started in product management?
That's okay, this article has all the tips and tricks you need, whether you want to break into product management or transition into the product manager (PM) role, we've got you covered!
Is product management right for you?
You might want to dive straight into the world of product management but this career path isn't for everyone so let's take a step back.
Product managers are ultimately responsible for the end-product but this requires a lot of cross-functional collaboration, and this reliance on other departments can be stressful for more 'doing' oriented people. PMs also have to take responsibility for main business objectives the product will fulfill, and define what success looks like for the product, which can be a lot on one person's shoulders!
What kind of PM role is right for you?
Believe it or not, not all PM roles are built equal so make sure to do your research on what a product manager does at any particular company.
There are many types of PM but they tend to fall under these three main categories: generalist, technical, and data scientist. You should aim to work at a company where the PM role best matches your skills and interests.
Generalist - A generalist PM manages all aspects of a product, no matter the end user.
Technical - Technical PMs tend to work in back-end teams as their skills translate well.
Data scientist - The data scientist PM tends to work on products like suggestion algorithms, personalization, or chatbots. These PMs need more coding knowledge.
Paths to becoming a product manager
There are many different ways to get your foot in the door for a product management position. Here are a few ways to start your journey.
Move internally
One of the most common ways to get into product management is to move within your current company. Since you have already built up a reputation at that company it will be easier to show enthusiasm and be trusted in your new PM role.
You could even speak to current PMs at your company! Ask them about their role, show enthusiasm, and learn - you never know who will advocate for you when you apply for a PM opening.
But don't assume you'll immediately be put forward for any PM openings, talk to the hiring managers and make sure you know when positions become available.
Join an APM program
Many larger companies offer associate product manager (APM) positions or schemes. These are similar to apprenticeships where you build up the relevant skills and knowledge about product management.
These are a great way to jumpstart your new career in product management!
Apply for junior PM positions
Feel like jumping in at the deep end? You could always just start applying for junior product management positions.
Prepare to get a few rejections as it's likely you'll need to learn more about product management before you land your first position, but this is certainly an option for getting into the industry. Make sure to reword your CV to be better suited to PM roles. Emphasize projects you managed, stakeholders you spoke to, and times you used data to make decisions - these all highlight your transferable skills.
Look for opportunities at a start-up
This is the least linear path into a PM career, but many PMs started out working in a start-up. In a start-up environment, your role may involve a little bit of everything as and when required. Eventually though, if you focus on the product side enough you can grow your PM career alongside the start-up's growth.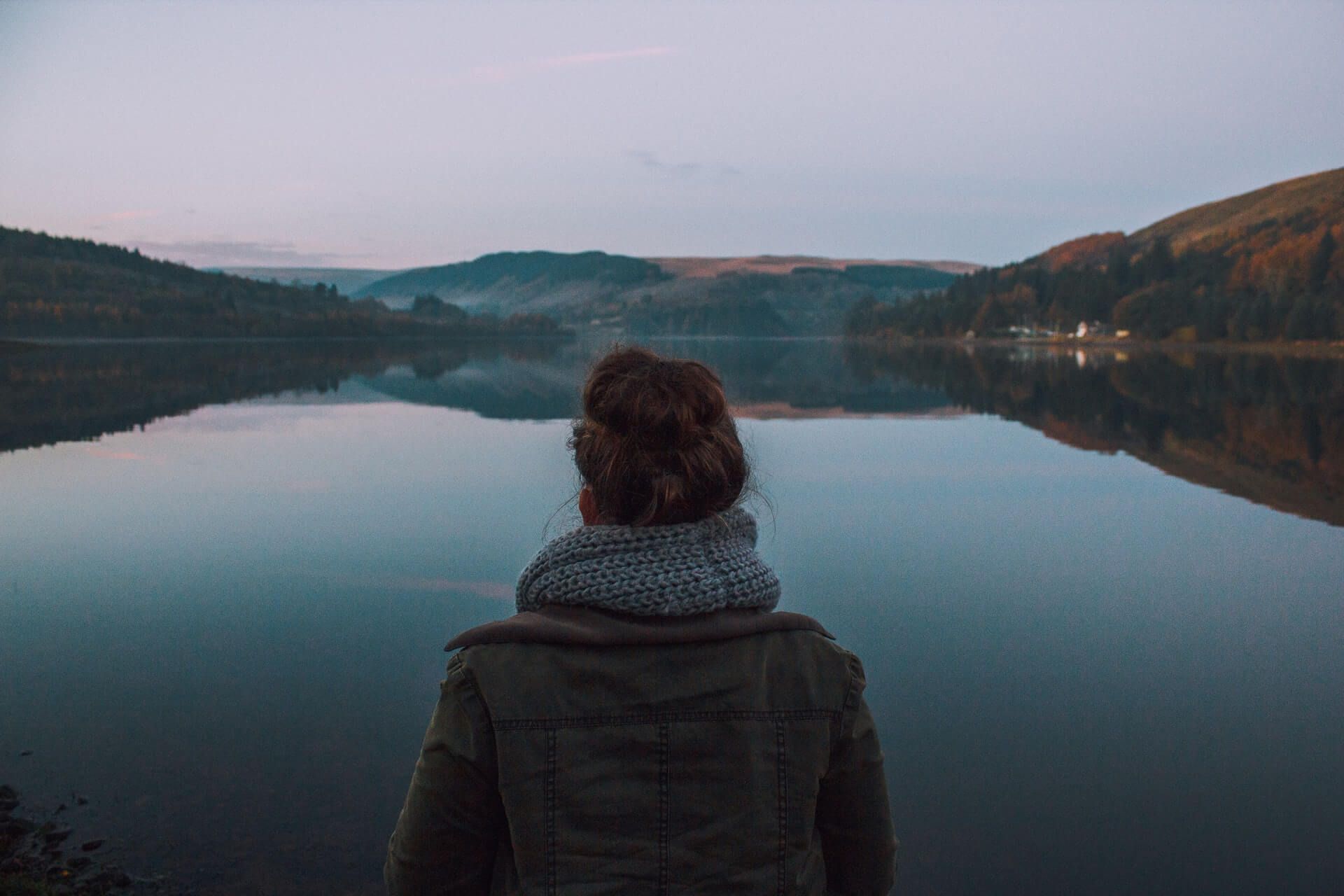 Check your skill level
To be prepared for your new career path, you should do an audit of your current skills. Try rating yourself from 1-5 in each skill listed below. Don't worry if you score low in some areas - that just means these are the areas you should work on!
Technical knowledge - PMs need to understand some technical aspects of product management such as storytelling, performing analytics, building prototypes, and conducting A/B tests.
Data skills - Some basic coding skills and data analytics skills can help to set you up for your PM career.
Communication - Being able to communicate clearly (written and orally) to a variety of stakeholders is a key skill for any successful product manager.
Problem-solving - Brainstorming and fixing problems are at the heart of product management.
Strategic thinking - Being able to structure your thinking, and analyze solutions can also be a huge bonus for a PM.
Empathy - PMs require empathy to understand their customers and bring the best user experience to life.
Learn
Now that you know your personal strengths and weaknesses, you are better prepared to learn more about the PM skillset. Here are some resources you can use to kick off your self-development!
From colleagues
Talk to product managers, software engineers, and designers at your company! Ask your colleagues questions about what they do, and how that works, and learn from their answers. Show genuine interest in what the product team at your company is up to and you might learn a lot!
Online courses
There are lots of online courses available to boost your PM skills. Sharing these on your CV/LinkedIn can show future employers that you have the skills and knowledge of a PM, but also the dedication to learn new things!
There's a variety of PM courses out there but there are also more specific ones, such as analytics or basic coding courses. Try to do a variety of these to boost your skills!
Why not check out some of our PM courses while you're here?
Blogs, books, and videos
There are so many resources out there! Make use of them by watching videos, and reading books and blogs. This can help you to understand different PM topics and points of view while learning!
Gain access to our on-demand videos with a PLA membership!
Talk to other product managers
Okay, so you've been talking to your colleagues in the product department, but why do you need to talk to more PMs? Because there's no better place to get the information you need than from product managers themselves! Plus networking is so important when it comes to job hunting as around 85% of jobs are filled through networking!
Events
Attending PM events is a great way to meet PMs and hear great talks from experienced product managers! This may be a little scary but it is a great way to meet new people and talk about product management. Plus, it's up to you if you attend a virtual or in-person PM event!
Communities
Joining a PM community is a great way to discuss product management, ask for advice and talk to PMs! Usually, these communities are super friendly and can help boost your confidence in the PM world. Some communities even have space to list job openings so it can be a great place to look for your big break!
…and if you want a PM community to start out with, try ours!
LinkedIn
Use LinkedIn to your advantage! Add and follow influential PMs, this can help you to learn more about product management while also allowing you to build a network of product managers who can help you along your journey.
If you're feeling brave, you could even reach out to a few connections asking for a chat about how they got into product management. This step can help to build a real connection with your network - making them more likely to help you out down the road!
Practice
Now that you're full of all that project management knowledge, why not put it to the test? After all, practice makes perfect! This section has some tips for furthering your skills through doing.
Create projects
Not got a portfolio to add to your CV? Don't panic - you can easily make up your own projects and add those to your portfolio. This will allow you to show your skills to hiring managers.
Here are our top tips for creating your own projects for your portfolio.
Help someone you know with a business problem (no matter how small).
Solve a problem you have with a product you use regularly.
Try reverse engineering a popular new feature (why was it important to add).
Improve an offline offering by digitizing it.
Interview questions
Interviews can be tricky - especially when changing careers! Practicing PM interview questions and general interview techniques can help make this process less daunting. Plus this means you made it to the interview stages - congratulations!
There are many resources out there on interview tips - including coaching - but here are a few common questions to be aware of for your PM interview.
Why this company/position?
Why are you changing career paths? Why now?
What do you know about our company?
How would you solve this problem? (Be prepared to brainstorm a solution live!)
Thinking like a PM
This seems rather vague, but actually, product managers think in some specific ways and you may need to demonstrate that during your application process. Being able to think on your feet is a PM skill that requires a lot of practice.
Doing product management exercises is a great way to start thinking like a PM. ...and we'll be exploring more PM exercises in a follow up article, coming soon!
Conclusion
To sum it up - getting into product management may seem tricky but through continued learning and networking you can certainly get there. So what are you waiting for? Your new career as a PM is waiting for you!
Get access to all the product management resources you need with the PLA membership plan!