During our fantastic Chief Product Officer Summit, Charles Caldwell, Vice President of Product Management at Logi Analytics, led a panel discussion on best practices for building a product team with three industry leaders:
Ezra Gildesgame, Director of Product Growth at Hinge.
Penelope Madry, VP of Product Development, Acquisition Product and Services Strategy at American Express.
Marie MacBain, VP of Product & Design at G2.
In this article, we've compiled all the juicy bits and top tips from their discussion:
The skills to look for in a prospective product hire
The logistics of the product hiring process
Culture fit: An important piece of the hiring puzzle
How the skills you're looking for in product will change
Let's dive straight in. 👇
The skills to look for in a prospective product team hire
The fundamentals
Having the right skill set is key when hiring a product management person for them to be successful.
The standard skills to look for in somebody in a product management role is excellent communication skills. This is essential, they need to be able to explain complex ideas at a granular level, but also take it up to a higher level so they can convey the general gist of what will be built, or what's the value that's going to be derived to somebody who's not very technical. Product managers frequently have to bridge those different audiences successfully and seamlessly.
Another important skill to look for when building out a team is the ability to prioritize. This can be very challenging when you have a lot of competing priorities so being able to find the value, quantify it, and clearly understand what it will take to deliver is a great asset.
Curiosity, openness and empathy are skills to not be overlooked. You want to hire someone who seeks the right solution but is not blindly committed to their own ideas. It's an employee market right now and we want to make the right hires, but detecting qualities like empathy and curiosity can be challenging throughout the hiring process.
As you look at the makeup of the overall team, it's important to consider each of the PM roles you're hiring for. Look closely at the product they'll specifically be managing and which skills are going to be must-haves and which ones you're willing to coach for.
Some folks will be set up with an existing product they'll build on to continue to get buy-in, which will require a different skill set from someone who's driving buy-in across the organization (including at the executive level) for new product lines and new strategies the company is going to pursue. Identifying all of those ahead of time to know what qualities you're going to be looking for will be very helpful to you.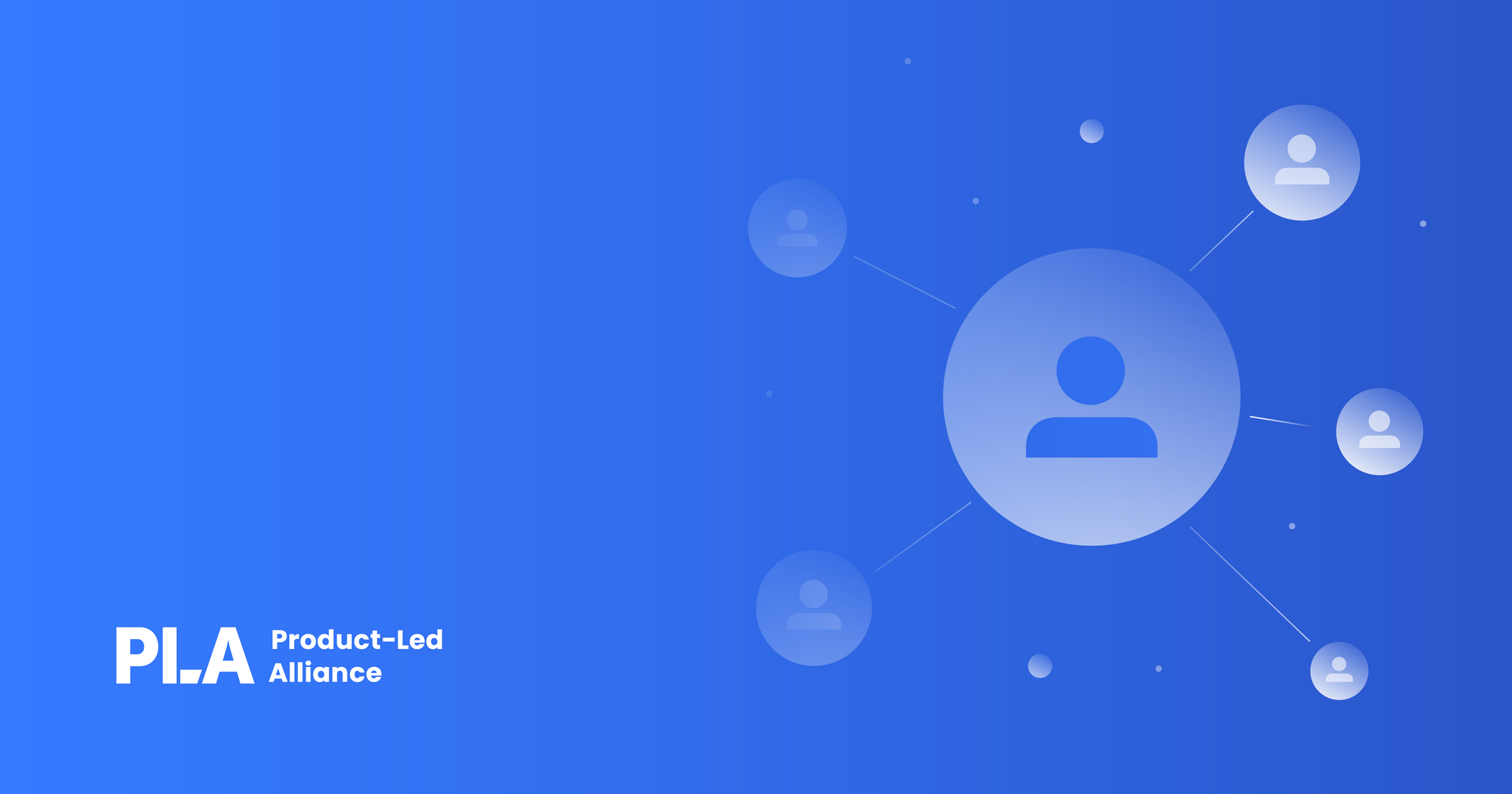 Skills to look for in a scaling product organization

Scaling a team while also keeping their philosophy on track, managing their learning curves, and keeping them productive it's an absolutely serious challenge. Having a strong culture and onboarding process really helps. Defining clear guidelines around performance goals and metrics of how folks will be measured, also helps keep people on track even if things around them are changing.
The number one skill you'd want in a candidate in a scaling organization is general adaptability. As you do a behavioral interview, it's an important attribute to probe on. Being able to adapt to not just different company configurations, but complementing the skills of other people on them the candidate is going to be working with is a key attribute to look for.
As you're scaling, try to have some understanding of the way you want people to collaborate and a framework you can very clearly define so there's a guardrail around how work gets done. Ask yourself these questions when creating your framework:
How do you visualize the product pipeline?
Where and when do people get feedback?
How do you ensure people are working in a transparent way so that they can get feedback from across the organization?
Those are all values you can implement in different ways, depending on the current size of your team.
Be realistic about the fact that it's gonna take time before people are super productive and do not oversell it so that people aren't disappointed later. Make sure you have sufficient documentation so a new hire who's joining knows how the team is working.
Then, also think about how to balance the human element of onboarding like having an onboarding buddy, and not just giving people a bunch of study material.
Balancing the efficiency of the hiring process with validity

A common issue with the hiring process is that your interview panel sometimes doesn't know how to evaluate your candidates.
A lot of time can be wasted if you go in without clear criteria. You want to arm your interview panelists with clear criteria so you can be thoughtful, but also efficient and consistent. It's also important to reduce bias in hiring.
A helpful way to avoid this issue is to spend time understanding the skills and experience you need for this job and then have uniform questions you ask everybody as well as a scale on how to grain those answers, that way you're evaluating each candidate purely based on the skills they're identifying in their answers.
In this hot market, the candidate is in the driver's seat. We have to move very quickly because they're probably considering other offers and doing other interviews. I've assembled a diverse panel and reduced the hiring process to one to two interviews. Panels would be peers of this candidate, supervisors or stakeholders, as well as people who might even report to them. Getting a wide net of perspectives helps us make a decision quickly as well as eliminate bias.
The logistics of the product hiring process
Hiring frameworks and playbooks

Many larger organizations, such as American Express or G2, have built their own playbook around hiring and how they want to conduct the interviewing process.
Having a framework or playbook in place increases the preparedness of your interviewers as you might have individual contributors who haven't been part of the interview experience before. You want them to be equipped to ask the right questions and screen for skill and then also be mindful about how you're getting the panel's feedback afterward to make the right hiring decision.
One of the reasons we have to be mindful of how we're gathering this feedback is to avoid real red flags like someone who interacts with people who they perceive as more junior differently from how they might interact with someone more senior.
Tactical advice on how to formally prepare the interviewers
Develop an interview plan ahead of time that lays out: who is on the panel and what skills they are fielding for. Then, depending on the specific interviewer's level of experience with interviewing, supplement with the hiring manager or others providing additional coaching.
Providing samples of good answers can also be useful for your interviewers. However, just because you have specific examples it doesn't mean that the person has to say exactly what the example answer is. Having an example helps free interviewers up from saying "well, I didn't really like this" or "what I personally was hoping for at that moment was such and such". Creative problem-solving is a key skill to look for in a PM so we're happy for someone to solve in a way we've never heard of before.
The hiring process is a cross-functional effort!
Hiring is a team effort. You'll likely work closely with employee success, the HR team, recruiters, and partner with them on the interview plan you need to communicate to your panelists in order for them to intake your requests for hiring support.
You'll most likely lean on the product ops team as you onboard people within the product organization. As your team grows, you want all of the new folks to be successful because what's a great hiring experience if you have bad onboarding and employment experience? The product team is key to making sure you're getting all of the important information into the hands of your new hires.
The hardest problem, however, is scheduling. We recommend blocking certain times on your and the teams you're working with's calendars for hiring. It's not foolproof, but it helps!
Culture fit
Why's culture fit an important part of the interview process?
Culture fit is an important part of the interview process because some people come in strong from a skills perspective but if they aren't able to speak to a value around inclusion, for example, that's concerning.
You should evaluate everything holistically so one question isn't necessarily a deal breaker but having these questions on different aspects of the culture of who you do want to bring on board, makes it easier to scale without relying on people's individual judgments too much.
Encouraging interviewers to feel safe to give feedback
The administrative assistant at the front desk can often be an interesting point of feedback, as well as everyone who encounters them throughout the process, because of how they perceive the person and how they behave.
At American Express, employees are evaluated in their performance review on their goals, but also on their leadership behaviors ( communicating clearly, frequently and candidly, being open to receiving feedback, etc.).
This can also be extended into the interview process by asking questions that target these leadership behaviors. This sets a strong feeling of culture across the company and instills in the candidate that the expectation is not only from goals but from behavior.
If you don't provide guidelines or focus on objective feedback, culture can get very subjective very quickly in an interview. When people provide feedback, it's important to train them on culture so they're able to point to objective things.
For example, Hinge has a Culture Interview Guide, which looks a lot like some of the behavioral interview questions a lot of us have probably seen and answered but there are also behavioral interview questions that focus on aspects of the culture they find important. Without guidelines, it's so easy to fall back on bias and subjective, inconsistent personal judgments.
Diversity
The way a lot of companies wind up in a monoculture and lack of diversity situation is that as they grow rapidly, you go to your networks and if your networks aren't diverse, then you just keep reinforcing the issue.
As a company, raising awareness of your own diversity is a combined effort of thinking about recruiting and creating reporting on what your stats are internally with regard to representation.
As a company, you could also invest in future diverse talent in product by supporting organizations that support underrepresented groups. For example, G2 works closely with a local organization called The Chicago Tech Academy supporting young people who are engaged with technology. Through mentorships and sponsorships of events, their engineering organization is plugged in with groups that are trying to pull more people into engineering.
A more tactical piece of advice about the text of your job post, make sure you're avoiding biased language, such as gendered language and post in places that are specifically safe spaces and places where underrepresented minorities exist.
Diversity is important at every part of the hiring process so having a diverse interview panel is also essential. Additionally, DEIB shouldn't be only a part of recruiting because hiring and recruiting for diversity doesn't do any good if you don't have a welcoming experience for everyone once they're at the company.
The skills you're looking for in product will change with seniority level
Anytime you're operating at an executive level in the company, there's such an important emphasis on being able to translate between the layers of the folks who are doing the day-to-day work and the folks who have a 30,000-foot view. Being able to clearly translate for both audiences, above and below is really essential as communication is a core part of Product Management.
When you're speaking to your team, you need to make sure they have the context they need to understand the strategy and have enough information that they can autonomously go after the outcomes they're in charge of without you sitting over their shoulder and telling them what button to press.
Being a senior PM is about being able to coach, guide and support your team to achieve the goals you want them to achieve and clear barriers from their progress. Giving your team frameworks or principles is the key differentiator as you move up.
When hiring for a senior level PM, you want someone with the factor of courage to lead willing to step into this uncertainty.
You also want someone who understands the distinction between good decisions and good outcomes. You can make good decisions, but you can't always control the outcomes. As long as people made good decisions, it's important to be there to support them, regardless of what the outcome is.
Key takeaways

First and foremost, be patient because a wrong person hired quickly will set you so much further back in the long run than the right person hired slowly.
Look for somebody who's curious, empathetic, a clear communicator, can execute even in a challenging organization and is driven by solving problems for the customer they're trying to support.
During your interview process, make sure you have clear questions with objective criteria for answering them. Since product management varies so much between organizations and teams, have a clear handle on the skills and the attributes YOU want.
You also want to hire someone who doesn't get discouraged and is able to learn a new problem space effectively because it's a hard job.
---
Looking to hire the best product talent? Why not learn more from the seasoned pros who've built the very best product teams?
Join us for the CPO Summit in New York on March 14, 2023 as we'll be taking a deep dive into this topic and much more.
You'll be able to take advantage of our jam-packed agenda of thought-leading insights and learn from the collective wisdom and experience of over 100 other product leaders. 👇